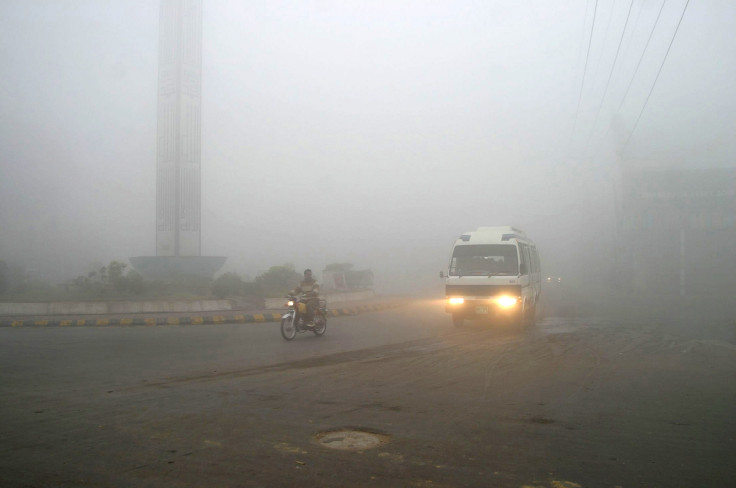 At least 13 people were killed in a multiple-vehicle collision, which took place in Hafizabad, in Pakistan's Punjab province on 3 November. Around 72 others were injured and the death toll is expected to increase.
The accident occurred on the Islamabad-Lahore Motorway when 12 cars and a bus crashed into each other due to zero visibility caused by heavy smog.
Hafiz Ahmed, PRO of District Police Officer Sardar Gul told national newspaper Dawn that those injured were rushed to Pindi Bhattian Hospital but he believed that there would be more casualties. Most of those involved in the accident were part of a convoy of the Tableeghi Jamaat – a Sunni Islamic revivalist movement-who were travelling from Peshawar to Raiwind.
In a similar accident in Faisalabad, three people died in a crash involving two cars on the Chiraghabad Interchange.
Many parts of Punjab are facing heavy smog and the motorway have been closed down in multiple places to prevent accidents. Environment experts maintain that while the weather condition looks like fog, it is actually smog caused due to pollution.
In Lahore, citizens were forced to stay indoors due to the polluted air which left people complaining of sore eyes and respiratory problems. "Lahore has turned into a gas chamber with the rising prevalence of dangerous gases," Dr Salman Kazmi from Mayo Hospital informed.