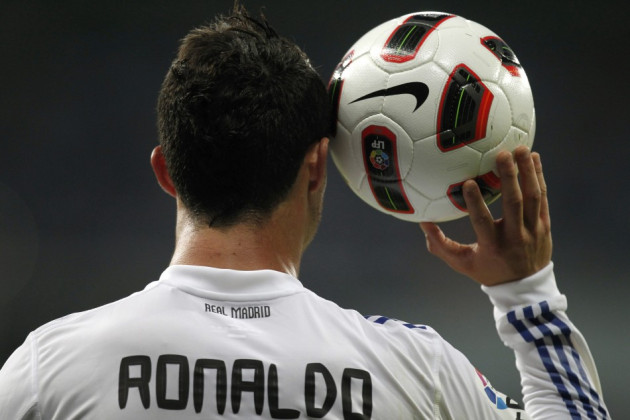 The pick of today's Premier League, Serie A, La Liga and Bundesliga football transfer rumours, news and gossip for 14 September, 2011. All the latest transfer rumours surrounding Manchester United, Chelsea, Arsenal, Liverpool, Tottenham Hotspur, Manchester City, Bayern Munich, AC Milan, Inter Milan, Juventus, Roma, Barcelona and Real Madrid will be covered here.
According to reputable Russian source Sportbox, Cristiano Ronaldo is off to Anzhi Makhachkala at some point in the next one to five years. Except he's not, obviously. But he has "refused to rule out" a move to Russia in the future. Ah, yes. It's that time of year, folks.
"In football you never know what can happen in the future. So if one day I go and play in Russia, do not be surprised. But for now I am doing well at Real Madrid," he said.
Elsewhere, it's another day, another stipend of slender transfer gossip. Let's roll on.
Manchester United and Chelsea are keeping tables on Juventus winger Milos Krasic, who is most famous for being retrospectively banned for two games for a penalty winning dive against AC Milan last year, according to caughtoffside.com.
Juventus, Inter Milan and the AC Milan home for Retired Folk are all getting worked up over goal-shy Chelsea forward Fernando Torres and are planning a series of "January bids" for the 27-year-old.
Arsenal and Liverpool have joined Chelsea in a state of "high alert" after hearing Fiorentina forward Stevan Jovetic has delayed signing a new contract with his club.
"It's not only Chelsea who want Jovetic, but Arsenal also," said former Fiorentina defender Roverto Galbiati.
Despite signing a new deal with French side Sochaux, Marvin Martin has hinted he could move to Arsenal next summer.
"We had good talk and we found an agreement," Martin told L'Equipe. "The officials made a promise. Indeed, an agreement to let me leave. I will remain at Sochaux until the end to the season."
Barcelona want to poach Sideshow Bob tribute act David Luiz from Chelsea as well as Liverpool striker Luis Suarez, according to Spanish sources of variable repute. Finally, Tottenham will face off against AC Milan for the signature of Sporting Lisbon defender Joao Pereira when January rolls round once again.