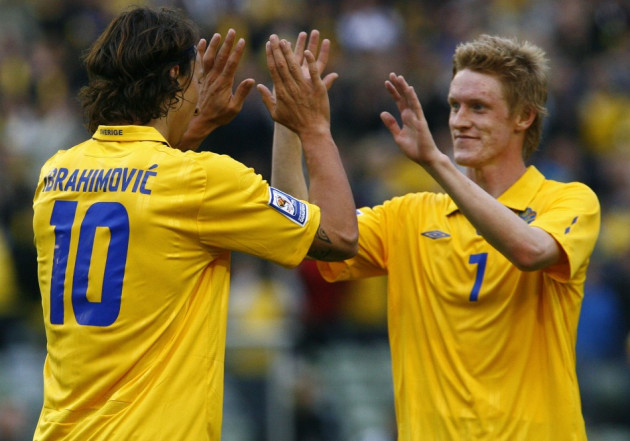 Manchester United are set to make a move for £13m-rated Sweden midfielder Rasmus Elm when the January transfer window opens, according to reports in Scandinavia.
The 23-year-old AZ Alkmaar winger has been on Sir Alex Ferguson's radar since playing for Sweden against England earlier this month.
The Manchester United manager is contemplating a big-money move for Elm as he seeks to identify a long-term replacement for the retired Paul Scholes.
Earlier this month, Elm's agent refused to comment on speculation linking him with a move to Manchester United.
"I cannot comment on individual clubs, as I know what will happen," his agent Patrick Mork told Expressen.
"It is boring but I must be, I can say that many of the biggest clubs are following Rasmus.
"You should not be surprised at anything in terms of Rasmus, he is now the hottest player in Holland and obviously has a very high status in Europe."
Ferguson failed in his pursuit of Wesley Sneijder and Luka Modric over the summer and began the season with Tom Cleverley and Anderson in the centre of midfield.
However, with both players currently side-lined through injury, Ferguson could be forced back into the transfer market as United look to keep pace with league-leaders Manchester City.
Anderson is not expected back until February with a chronic knee complaint, while Cleverley's comeback from an ankle injury has been postponed until the New Year.
The United manager revealed last week he has potential signings in mind but admitted it was always hard to get good value for money in January.
"It's not easy to buy players for Manchester United, particularly in January, and I don't see anyone really who can make us a better team from the players who are possibly available.
"I could choose two or three players that I'd like to have at this club."