17 June 2011: The pick of today's football transfer rumours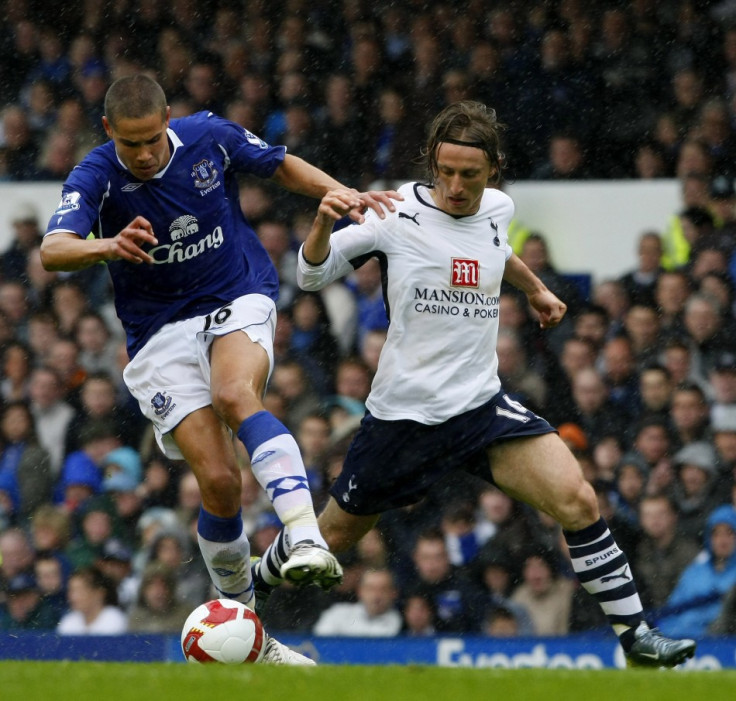 The pick of today's European football transfer rumours for 17 June 2011. Any transfer gossip surrounding Manchester United, Chelsea, Arsenal, Liverpool, Manchester City, Bayern Munich, AC Milan, Inter Milan, Juventus, Roma, Barcelona and Real Madrid will be covered here.
Premier League
Arsène Wenger will put the funds raised from increased ticket prices to good use by finally addressing the team's most urgent need -- a strike-partner for Robin van Persie. Inter Milan's Samuel Eto'o can look forward to playing havoc with Premier League defences throughout August and September before curiously going missing around November.
"I have already shown that I have what it takes to play in Italy and I now have the idea of proving myself in England," Eto'o told Corriere dello Sport. Expect the words "cold, night and Stoke" to be used with increasing regularity as the season progresses.
Battling Eto'o for a place in the Gunners first XI will be Lille forward Gervinho who is expected to sign for £10.6m over the weekend. Expect Arsenal's 2011/12 title challenge to fade away spectacularly right around January when the African Cup of Nations kicks off. According to the Metro, the north London club have also opened talks with Bolton defender Gary Cahill and their former midfielder Sebastian Larsson, who is a free agent after leaving Birmingham.
Sporting, Borussia Dortmund, Besiktas and Hamburg are all poised to embark on a slightly-underwhelming, B-movie-style pursuit of Arsenal's goal-shy centre-forward Nicklas Bendtner. The Evening Standard reports that the want-away Dane will cost around £12m, which just goes to show what happens when you let Bendtner loose in the offices of a reputable publication.
Manchester United are all set to enter the bidding war for Tottenham's Luka Modric, according to reports in the Guardian. United need a midfielder and Spurs want a striker so Ferguson, never one to spurn a cheeky 2-for-1 offer, will seize the opportunity to be rid of Dimitar Berbatov and dump the Bulgarian along with £18m in a large box and FedEx the lot post-haste to White Hart Lane.
United have also bid €10.5m (£9.2m) for the French central defender Raphaël Varane, reports the Independent.
There's so much going on that we don't even have to mention Wesley Sneijder...
Having already shipped a bulk order of central midfielders to Merseyside, Kenny Dalglish will now look to overstock another area of his side by signing the strikers Antonio Cassano and Jay Bothroyd, both 28. The Reds are also close to finalising a deal for Sylvain Marveaux, the Frenchman is available on a free transfer after leaving Rennes and plays, you guessed it, in midfield.
Chelsea will head back to north London with an increased bid of £28m for Luka Modric but are unlikelyluka modric
to be successful reports the Evening Standard. Spurs will demand a staggering £45m for the dinky Croat but they absolutely won't sell to the Blues at any price.
La Liga
Real Madrid has emerged as an improbable destination for disappointing Manchester City striker Edin Dezko who has flopped since his £27m move from Wolfspurg in January. The Sun reports that Mourinho is prepared to bid £20m for the Bosnian, 25, who still has four-and-a-half years left on his current contract.
Barcelona, Juventus and Inter Milan have all drawn swords in the interminable bidding war over Alexis Sanches that is raging on the outskirts of Udine. "The offers have all come from these clubs," said Udinese's entrenched transfer consultant Stefano Antonelli. "We don't want to create a bidding war, but he is the big name on the transfer market at the moment and everyone wants him."
Continuing the tenuous battle-theme, ESPN reports on the latest salvo in the Cesc Fabregas affair. "Last year we offered €40 million, a year has passed, it is clear that this year his value is less," said Barcelona president Sandro Rosell. "I don't know what will happen with Cesc, but in the case that we were interested, we won't go mad and pay over the top.''
Meanwhile, Sport is reporting that Barcelona have offered Villarreal £15m upfront for Giuseppe Rossi with a further £8m in add-ons, but Villarreal are holding out for a fatter figure of £28m. There'll inevitably be another meeting soon enough.
Serie A
Real Madrid might have lost interest in Carlos Tevez but Inter Milan are still keen, according to talkSPORT. New boss Marcelo Bielsa will hope that £35m is enough to land his fellow countryman who will seem ecstatically happy for a little while before becoming homesick and leave weirdly.
© Copyright IBTimes 2023. All rights reserved.