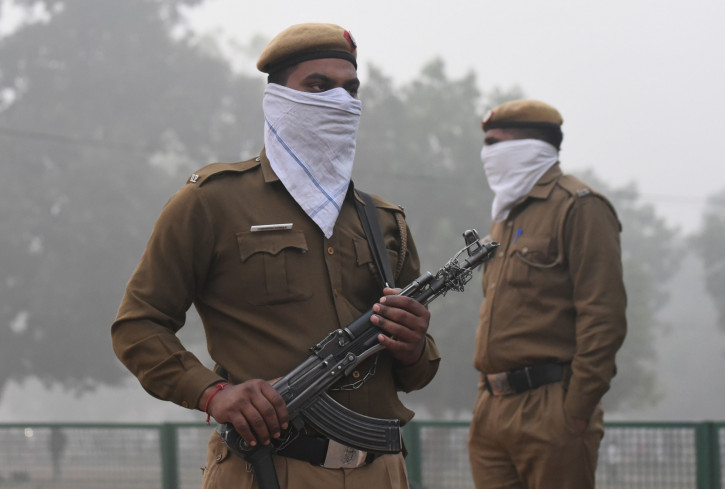 A 17-year-old boy from the eastern city of Kolkata, India used the Blue Whale Challenge scare to stop his girlfriend from leaving him.
The police picked up the boy on Wednesday (6 September) after he uploaded a photograph of his injured hand on social media.
According to The Times of India news website, the Facebook post read, "I have carved a specific phrase, a F-32 along with a Blue Whale, on my arm. First task successfully completed."
His girlfriend informed the cyber cell after she saw the post on social media. The boy was taken to police station for counseling.
Sources in police division told the Times of India newspaper, "He is a student of Jadavpur school, he had failed to clear his Higher Secondary exams this year. This led to a fallout and his girlfriend decided to dump him. He then had the idea of the Blue Whale and tried to scare her."
The boy told the police that, "I was wrong in using the Blue Whale scare to my advantage. I had wanted to scare my girlfriend so that she does not leave me."
"We have told him this was a serious issue. The counselling that began around 6.30am local time (2am BST) continued for more than four hours," the police said.
"Parents should search for hashtags like #BlueWhaleChallenge or photos of a blue whale on their kids' social media accounts. Even if the whole thing turns out to be a hoax, it's worth having the discussion, just in case," The police officer added.
According to Google Trends, Kolkata had the highest number of searches for the Blue Whale game in the world over the past 12 months.
The Blue Whale Game or the Blue Whale Challenge is an online social group where its administrators, referred to as 'Masters', issue tests to participants over the period of 50 days.
The challenges begin at a simple level such as watching a horror film or waking up at a particular time of night. As the game progresses, participants are then given difficult tasks – most notably carving the outline of a blue whale on their own skin.
To win the challenge, the players are ordered to kill themselves. Those unwilling to follow the final order are told that their families will be killed.