19 Kids And Counting cancelled: TLC and Duggar family to come up with special documentary featuring Jill and Jessa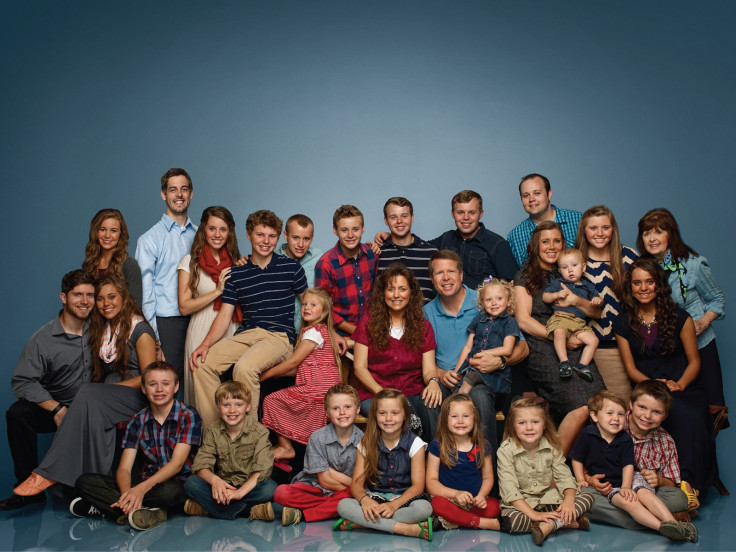 TLC finally cancelled 19 Kids And Counting but the network has not cut its ties with the Duggar family entirely.
The Learning Channel has confirmed that the controversial reality show will "no longer appear on the air." In an official statement, the channel also vowed to raise awareness about child sexual abuse by creating an hour-long special documentary in collaboration with the Duggars and highlight Jill and Jessa's experiences.
The official TLC statement reads: "After thoughtful consideration, TLC and the Duggar family have decided to not move forward with 19 Kids and Counting. The show will no longer appear on the air."
Michelle and Jim Bob Duggar, meanwhile, have thanked their fans and TLC for the love and support they received over the years.
We are so thankful for our film crew that has shown up at our house for over a decade. They have become like family to us. They have invested their time and energy into our lives and have been so loving and patient. We love and appreciate them so much!
We appreciate the love, support, prayers and kindness extended to us by many of you. You have deeply touched our hearts and encouraged us, during this time.
The network faced immense criticism for continuing the suspense over the popular reality show's cancellation. However, now that the official word has come, both parties seem interested in continuing the collaboration by coming up with a documentary that will raise awareness for child sexual abuse, the very reason for which the channel was forced to fire the Duggars.
Here is what TLC has to say about the one-hour-long documentary which will premiere during fall this year.
"Over these past weeks, TLC has consulted regularly with leading victims' rights and advocacy organizations in the U.S., including RAINN and Darkness to Light, to discuss how to use this moment to address the issue and make a positive impact. Unfortunately, child sexual abuse is not an isolated issue; it affects many children and families around the world.
We are partnering with both organisations on a multi-platform campaign to raise awareness and educate parents and families about the issue. In the first phase of this initiative, TLC will work closely with both groups and with the Duggar family on a one-hour documentary that will include Jill and Jessa and other survivors and families that have been affected by abuse."
Jim Bob and Michelle have also extended their support for the upcoming special programme and said. "We look forward to working with TLC on this upcoming special documentary and hope that it is an encouragement to many."
In May, TLC pulled its super-hit reality series about the evangelical Christian family, after Josh Duggar admitted to molesting five underage girls, including some of his own sisters, when he was around 14 years old.
© Copyright IBTimes 2023. All rights reserved.