19 Kids and Counting cancelled after Josh Duggar sex scandal? Mama June threatens to sue TLC if show continues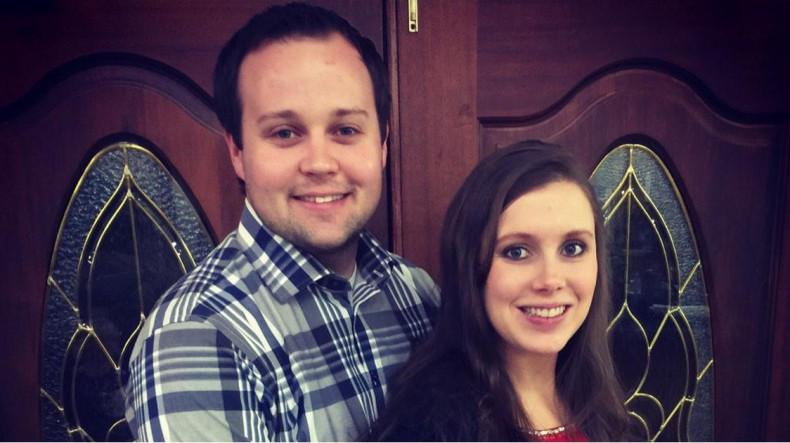 Josh Duggar's sex scandal has prompted TLC to pull out all episodes of 19 Kids and Counting from its planned schedule.
But furious fans are demanding that the complete show be cancelled, which was once lauded for promoting a healthy culture and affectionate family values in the society.
"Effective immediately, TLC has pulled all episodes of 19 Kids and Counting currently from the air," the network said in a statement. "We are deeply saddened and troubled by this heartbreaking situation, and our thoughts and prayers are with the family and victims at this difficult time."
The 27-year-old reality star had reportedly molested five underage girls, including some of his sisters, when he was around 14 years old.
The police department at Arkansas confirmed that the eldest Duggar son had fondled and touched multiple girls in an inappropriate manner, while they were asleep, in 2002.
Though the Duggar family and the reality star himself apologised for his past mistakes, fans are not ready to accept it.
"Twelve years ago, as a young teenager I acted inexcusably for which I am extremely sorry and deeply regret. I hurt others, including my family and close friends," Josh said in a statement which was published on the Duggar family's official Facebook page.
Meanwhile, Here Comes Honey Boo Boo star Mama June Shannon has threatened to sue TLC and the Duggar family if the network continues to air the controversial show.
"I feel cheated still. I was honest with [TLC]. I told them about everything from the get go. They knew the story. They sealed Anna's records because she was under 18," the 35-year-old reality star told ETOnline.
"[TLC] knew about [Josh Duggar] since 2006 and didn't do anything. They kept filming the show, but as soon as rumors started they canceled Honey Boo Boo quick. I think TLC kept it quiet. That happened with Anna and me. TLC covered it up."
Here's what some people had to say about the entire incident on Twitter:
19 kids and counting is getting cancelled to make way for the new #TLC show "5 Sexual Assaults and Counting". Coming this fall. #Duggars

— Casey (@gotem87) May 22, 2015
If honey boo boo got cancelled for molestation reposts shouldn't 19 kids and counting get cancelled as well? @TLC

— Livv (@livvfrasson) May 22, 2015
They finally cancelled 19 kids and counting. May the church say amen!

— Crystal White (@Pint_size_diva) May 22, 2015
*19 kids and counting gets cancelled* me: "this is the day that the lord hath made, let us rejoice and be glad in it"

— dwight shrute (@dianelyssa) May 22, 2015
@TLC How come you cancelled Honey Boo Boo over child molestation, but you haven't yet done the same for 19 Kids and Counting?

— Val Farrelly (@valfarly) May 22, 2015
19 kids and counting got cancelled because it surfaced that one of the brothers molested multiple sisters

— kylie (@ky1921) May 22, 2015