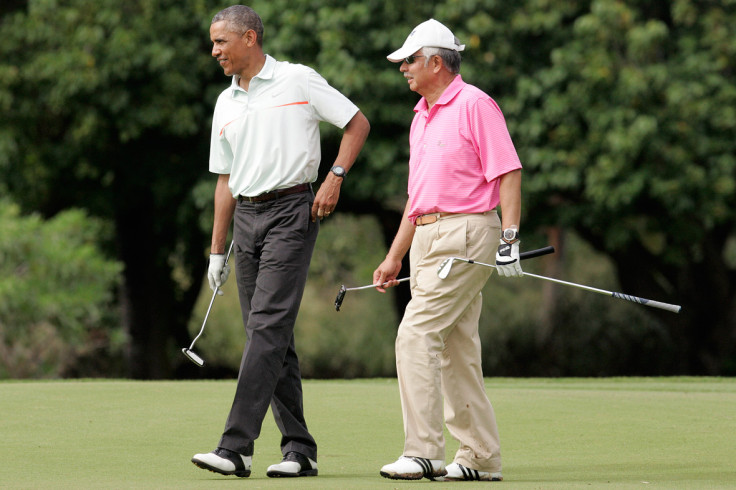 The pressure on Malaysian Prime Minister Najib Razak continues as Wall Street Journal published another damning report alleging that he and his wife Rosmah Mansor had spent $15m (£10.5m, €13.3m), on luxury items like clothes, jewellery and a car. The newspaper disputes Najib's denial that none of the money put in his personal account were used for personal expenses.
The newspaper claims to have seen the Malaysian investigation documents, which contain bank-transfer information that offers the "most complete picture to date of the money flowed through the prime minister's accounts over a five-year period." It says the majority of the money originated from 1Malaysia Development Fund, a state fund, according to the investigators.
The accounts showed that $15m was spent on clothes, jewellery and a car in stores in the US, Malaysia, Italy and elsewhere. It claimed that a credit card was paid from one of several private bank accounts owned by Najib which is believed to have received hundreds of millions of dollars allegedly diverted from 1MDB.
The newspaper claims that the documents show that over $1b (£700m, €880m) entered five accounts belonging to Najib's Malaysia bank account, AmBank Bhd between 2011 and 2015. The money trail below as reported by WSJ:
It said that during Najib's trip to Hawaii last year where he had a round of golf with US President Barack Obama, his credit card was charged $130,625 at the Chanel shop in Honolulu. A person who works at the Chanel store in Ala Moana Centre, an upscale area, recalled Rosmah shopping there just before Christmas.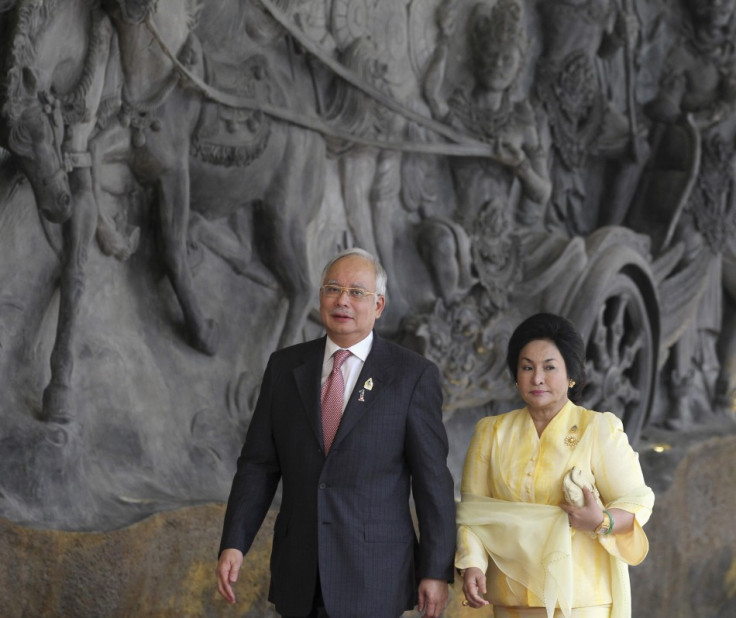 Also a charge of €750,000 was incurred in August 2014 at an Italian branch of De Grisogono, a Swiss-owned jewellery store. The card was financed by the same account as the expenses in Hawaii.
WSJ said a person who works for De Grisogono confirmed that Rosmah was a client of a branch of the jewellers in Porto Cervo, a tiny Sardinian resort. De Grisogono declined to comment, the paper said.
Jakel Trading Bhd, a Malaysian luxury clothing retailer which specialises in traditional Malay formal wear, suits, wedding attire and home furnishings, received over $14m from Najib's accounts between 2011 and 2014. Attempts to reach the company were not successful, the paper said.
A lawyer for Rosmah's wife declined to comment. The 1MDB also did not respond to queries by the WSJ. It however has previously denied channelling money to Najib's personal accounts or other wrongdoing.
The investigation also drags in Najib's brother, Nazir Razak, who is the chairman of the CIMB Group Holdings Bhd. Nearly $7m was transferred from Najib's account to Nazir. In a written statement to the newspaper, Nazir confirmed that he had received the money, which was disbursed by bank staff to ruling-party politicians in line with instructions of party leaders.
He said he believed the money came from donations he had helped to raise from Malaysian companies and individuals for the May 2013 general election. "I had no knowledge whatsoever that these funds may have originated from any other source(s). The entire amount was paid out in cash to various recipients according to the instructions of the party president [Najib] and the account was closed with a zero balance," he said.
CIMB has also declined to comment. The newspaper said that the documents also show that around $170m was put into Najib's accounts from other offshore companies set up to look like bona-fide financial companies such as the Blackstone Group LP. Some funds were transferred from Blackstone Asia Real Estate Partners, a British Virgin Islands company. It is not known if the money originated from 1MDB. A spokeswoman for Blackstone Group told WSJ that it had no knowledge of this offshore entity.