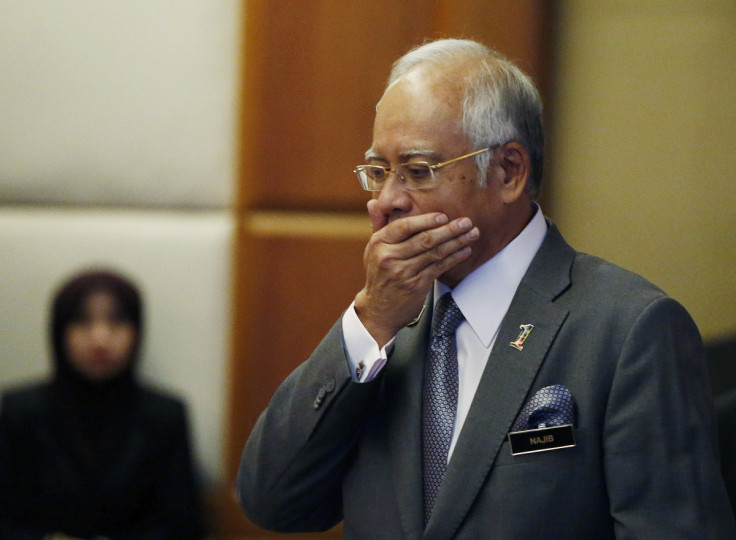 Malaysia's top legal body wants answers over why its Attorney General ended a probe into how around $700 million (£486m) ended up in the accounts of the prime minister. The Malaysian Bar has filed a judicial review into the decision by Tan Sri Mohamed Apandi Ali to clear prime minister Najib Razak of wrongdoing over the transfer into the PM's account of 2.6bn ringgit ($680m), as well as funds from SRC International, a subsidiary of the country's scandal-hit 1MDB investment fund.
The Bar also wants The Malaysian Anti-Corruption Commission (MACC), which has been ordered to close the investigation, to be allowed to continue its probe.
Malaysian Bar president Steven Thiru said in a statement: "There should be no usurpation of the judicial powers of the courts, as it is for the courts − and not the Attorney General − to decide on the innocence or guilt of a suspect in respect of any alleged crime."
Attorney General Apandi said in January that the prime minister did not commit any criminal offence in relation to the cases. He added that the 2.6bn ringitt ($680m) was a donation from the Saudi royal family and that Razak was not aware that money had been transferred into his personal accounts from SRC International.
Probes in several countries are under way into how the money was transferred into Razak's bank account by Saudi Arabia, including in France whose prosecutors are investigating claims that he took bribes as part of a US$1.2bn (£800m) arms deal
Transparency International
Earlier in March, 1MDB, an investment fund set up in 2009 by Razak with the aim of making Malaysia an economic hub, maintained that it had not deposited funds into the personal bank accounts of the prime minister.
Meanwhile on 17 March, the graft watchdog Transparency International stepped into the fray calling for the attorney general to reveal why he cleared the prime minister of wrongdoing.
"There have been many questions asked from various quarters on the A-G's decision not to proceed with the three investigation papers submitted by Malaysian Anti-Corruption Commission (MACC) on the RM2.6bn donation and also SRC International with the MACC," the watchdog's president Datuk Akhbar Satar said in a statement.
"Very clearly the A-G needs to come clean and be transparent to explain why and what is the justification and the basis for not proceeding with recommendation of the MACC and for instructing MACC to close their files," he said according to the Malay Mail.
On Saturday 19 March, the Malaysian Bar will discuss at its AGM a motion to push for the solicitor general take over the investigation and to make a formal plea for the attorney general to step down.