2 dead after deadly airstrike on Save the Children maternity hospital in Idlib
The hospital treats around 1,300 women and children a month and is the only maternity facility for 70 miles.
An airstrike in the Syrian province of Idlib has hit a maternity hospital supported by Save the Children killing at least two people and wounding three others. The town of Kafer Takhareem, in the north-western province, was struck by seven airstrikes on 29 July.
The hospital's entrance was said to have suffered a direct hit and is now barely operational according to Syria Relief, the aid agency that manages the hospital. Those killed were relatives of patients. Images from the rural town showed part of the building destroyed by the bombing.
The hospital is said to treat around 1,300 women and children each month, as it is the only maternity facility for about 70 miles, a spokesperson for the charity said. It is not immediately clear who carried out the attack, with the Russian air force and the Syrian army both conducting airstrikes in the country.
Save the Children says the hospital is the biggest in the area and delivered 340 babies last month. The UK-based monitoring group, the Syrian Observatory for Human Rights (SOHR), said a nearby civil defence building was damaged in the bombings.
Alun McDonald, Save the Children's regional media manager, said according to Sky News: "There are initial reports of some casualties among patients and staff, although numbers are so far unconfirmed."
SOHR group head Rami Abdel Rahman believes that a jihadist was killed in the raid. He said: "It was him that was targeted. He went to visit his wife who had just given birth when the bombing happened."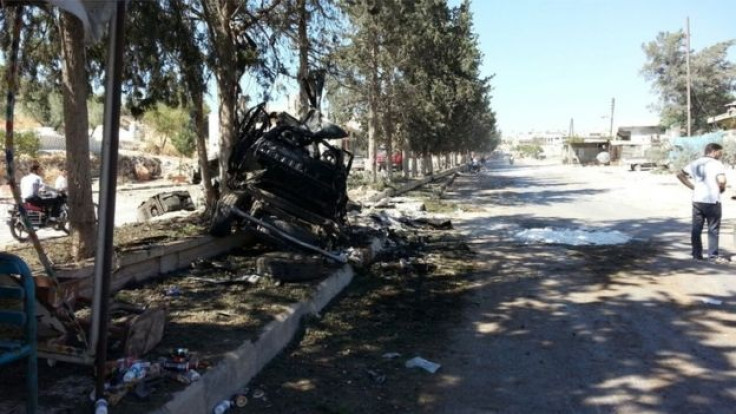 The other strikes in the province's countryside killed at least five people and seriously injured more than 25, according to SOHR. In February this year, the charity Medecins Sans Frontieres (MSF) published a report saying women and children made up 30-40 per cent of casualties in its Syrian facilities in 2015.
Also on 29 July, activists said that US-led coalition air strikes killed 28 civilians in a northern Syrian village near the embattled city of Manbij. The SOHR also reported that at least 10 civilians were killed, including five children, in airstrikes on the rebel-held town of Atareb in Aleppo province of northern Syria.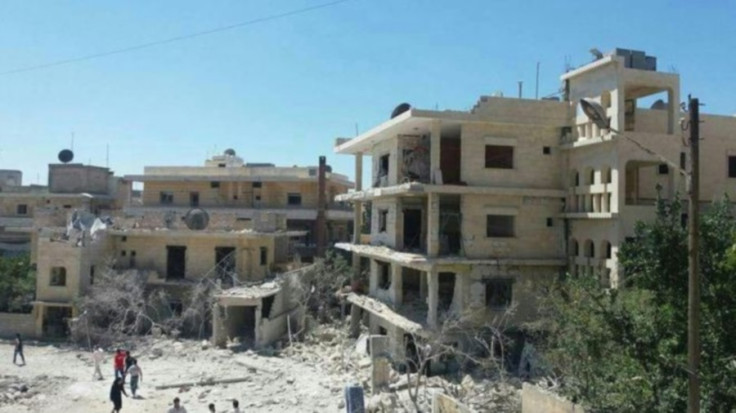 © Copyright IBTimes 2023. All rights reserved.