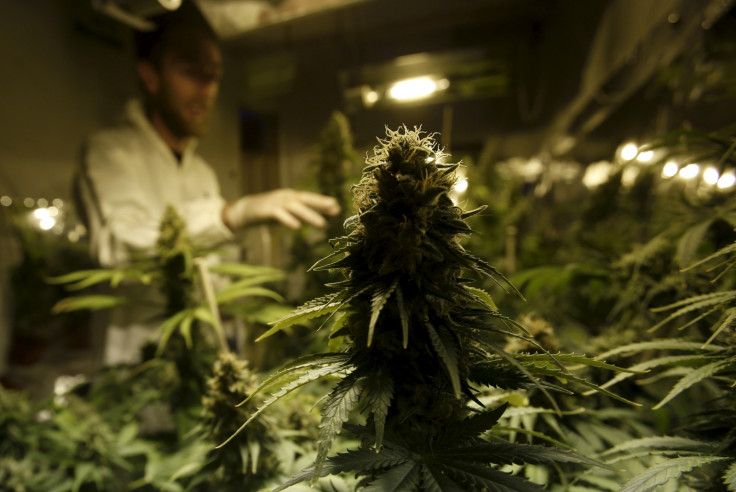 Two women were arrested and charged with holding four brothers captive at an illegal marijuana farm in California and forcing them to work for six months, police said on Wednesday (21 September). The men managed to escape in July after learning they would be killed after the harvest.
Calaveras County Sheriff's Office in San Andreas revealed details of the men's kidnapping and human trafficking in a press conference on Wednesday (21 September). The Modesto men reportedly slept outdoors in cots and used a nearby hut to store food at the illegal marijuana plantation in the small Sierra Nevada mountain range town of West Point.
Captain Jim Macedo said police learned of the kidnapping when a West Point man called authorities about four men with various injuries requesting the help of law enforcement, The Union Democrat reported. The men had been subjected to prolonged physical abuse, Macedo said. One had been hospitalised as a result.
"Injuries tend to paint a picture of what's going on," Macedo said. "It reveals their emotional state about what happened." Macedo said two of the men had been picked up by a woman at a business known as a meeting point for day laborers. She reportedly said she needed work done at a home, however, after a few days the victims were taken by force to the plantation.
Two additional relatives were later taken hostage during a reunion at the grow site and forced to work alongside the two original prisoners. After complaining about their living conditions, one of the victims was threatened with a knife and nearly stabbed.
Investigators found a cask of Jose Cuervo tequila, beads and jewelry and a shrine to the patron folk saint of narcotics traffickers, Santa Muerte. Macedo said that investigators also found marijuana at an estimated street value of between $18m and $60m. According to the Associated Press, police also seized firearms and $10,000 in cash.
"We've seen an increase in violence, theft and greed related to marijuana trafficking and this appears to be an organised, violent group," Macedo said.
Two women were taken into custody by Immigration and Customs Enforcement (ICE), which is still looking for two other male suspects. The women, who are believed to be the ring-leaders, were in the US illegally, Macedo said. "There was mention of cartel activity that has not been corroborated at this time," he added.
The women were identified as 43-year-old Guadalupe Sierra Arrellano, known as "Lupe," and 44-year-old Medara Urbietta Estudillo, known as "Daniella". They were arrested on suspicion of human trafficking, kidnapping, battery with serious bodily injury, terrorist threats, cultivating marijuana and possessing marijuana for sale. They are being held on $800,000 bail each.
According to the Union Democrat, Arrellano was also arrested on an outstanding warrant for failure to appear in court on a March 2013 citation for driving without a license. An arraignment hearing is scheduled for 7 November at Calaveras County Superior Court.