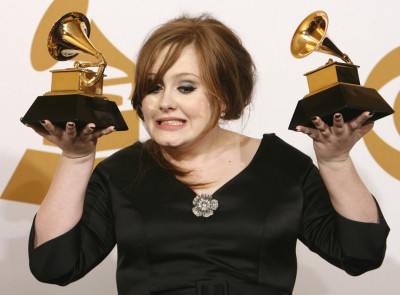 With the the 2012 Grammy Awards it looks like the ladies are set to steal the show.
Rapper Kanye West may have received the most nominations, but British songbird Adele and fellow pop stars Lady Gaga and Rihanna - the industry favourites - are definitely leading the way for the girls.
While Adele has racked up six nods, including the prestigious record and song of the year awards, Rihanna has earned four nominations, including album of the year for her platinum effort Loud, and Lady Gaga is not far behind with two, which includes a nomination for album of the year for Born This Way.
The 54th Grammy Awards will be broadcast live in the United States on Sunday night.
International Business Times UK forecasts who it thinks will be walking away with gold from the 54th Grammys.