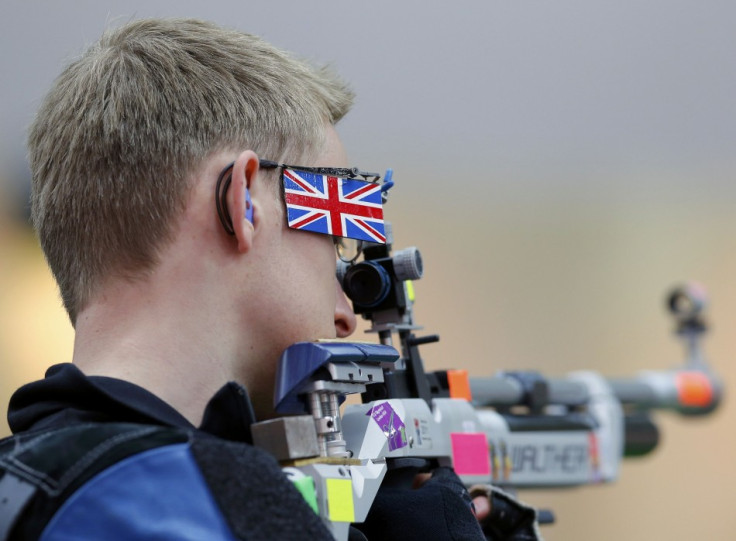 Romanian shooter George Alin Moldoveanu claimed gold in the men's 19m Air Rifle event, at the 2012 London Olympics, with Italian Niccolo Campriani and Indian Gagan Narang in silver and bronze finishes, respectively.
The Romanian shooter equaled the Olympic Record, with a score of 599 (matched by Campriani) in the qualifiers, and showed no signs of slowing down in the final. He came out shooting 10.3, 10.5, 10.1, 10.3 and 10.6 in his first five attempts. Moldoveanu's final gold score was 702.1; Campriani, who was considered one of the favourites going into the event, shot 701.5 and Narang 701.1.
The battle for silver was a close fought one, with Narang failing to capitalise on Campriani's stumble at his eighth attempt - he shot only a 9.9. Narang, who must have been aware of millions of people back home in India were waiting on his next shots, buckled under the pressure and managed only a 9.5. that proved to be a turning point in the match and there proved to be no way back for the otherwise impressive Indian.
The qualification rounds, held earlier in the day, saw 47 shooters fight it out for the right to be in the final and one of those who missed out was British shooter James Charles Huckle, who managed only a 24th place finish. The top three qualifiers were the medal-winning shooters but in a different order. Campriani qualified first, despite shooting the same 599 as Moldoveanu but placed higher because of greater numbers of inner 10s. Narang placed third with 598.
Incidentally, another high-profile shooter eliminated in the qualifiers was Narang's team mate, Abhinav Bindra, the defending champion from the 2008 Beijing Games; Bindra finished a poor 16th with 594 points.
Some of the other qualifiers were Chinesese Wang Tao (598), Illia Charheika of Romania (597), Ole Magnus Bakken from Norway (597) and the Netherlands' Peter Hellenbrand and Pierre Edmond Piasecki (596 each).