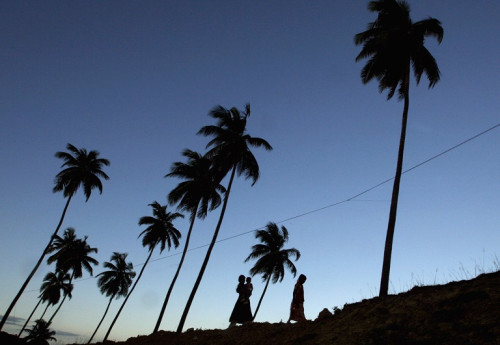 Twenty one people are feared dead after a tourist boat sank off the Andaman and Nicobar Islands in the Bay of Bengal.
The boat, Aqua Marine, was carrying 43 passengers when it capsized between Ross Island and North Bay near Port Blair around 4pm local time, (9.30am GMT) on Sunday.
Senior local official P Jawahar said 13 people had been rescued from the water and taken to hospital.
But a further nine people are still missing.
Indian Prime Minister Manmohan Singh expressed his shock and said he "condoled the loss of lives".
A police spokesman said the boat sank after it developed a crack in its hull.
All the tourists on board were from India, he added.
In October last year at least 82 migrants were believed drowned after a migrant boat caught fire and sank off the Sicilian island of Lampedusa.