Christmas celebrations in Pakistan turned sour after 22 Christians died after consuming tainted alcohol. Authorities in Toba Tek Singh, a city in the Punjab province reported that 12 people had succumbed to the toxic homemade brew by the morning on 26 December.
Police officer Shahbaz Virk said that a total of 34 people from the Mubarakabad Christian Colony were admitted to the local hospital for treatment, of which four were in critical condition. The death toll rose by another 10 by Monday night, according to Pakistani news website The News International.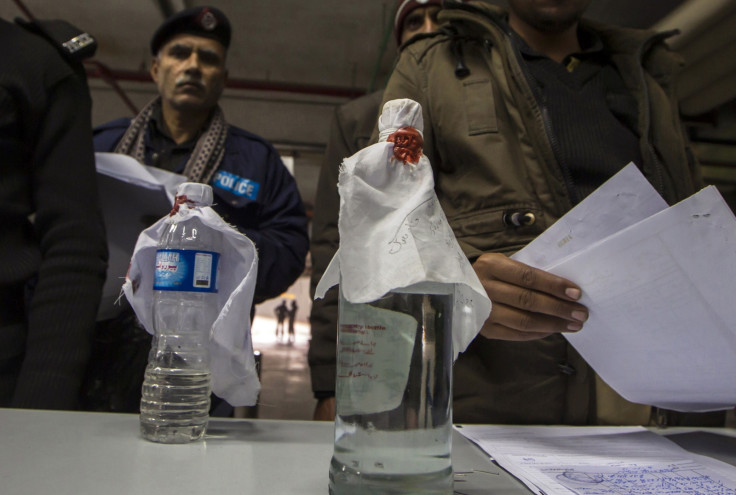 Seven suspects have been detained on charges of supplying the alcohol. While the sale of alcohol is prohibited by law, non-Muslims are allowed to purchase it from licensed shops. High price of store-bought liquor forces many Christians to buy homemade versions.
In the Iraqi capital of Baghdad, Christians attempting to purchase alcohol suffered another kind of attack after gunmen opened fire on liquor stores in Ghadeer neighbourhood. According to local police, three people were killed and four others injured, but other sources claim the death toll was higher.
Rayan al-Kildani, commander of Babiliyon Brigades, a group of Christian volunteers formed to fight Islamic State militants, said that eight Christians along with one Yazidi individual were killed in the attack.
Since the incident, which took place on 23 December, Christians have become fearful of openly celebrating the festive season. "What a bloody gift they gave us for Christmas," Joseph Warda, a Christian human rights activist said according to Pakistan Today.
Retired school teacher Maria Polos opined the incident made members of the minority community feel even more at risk in the Islamic nation. "We fear getting killed like those in the alcohol shops," she said. "We feel we're aliens in this country."