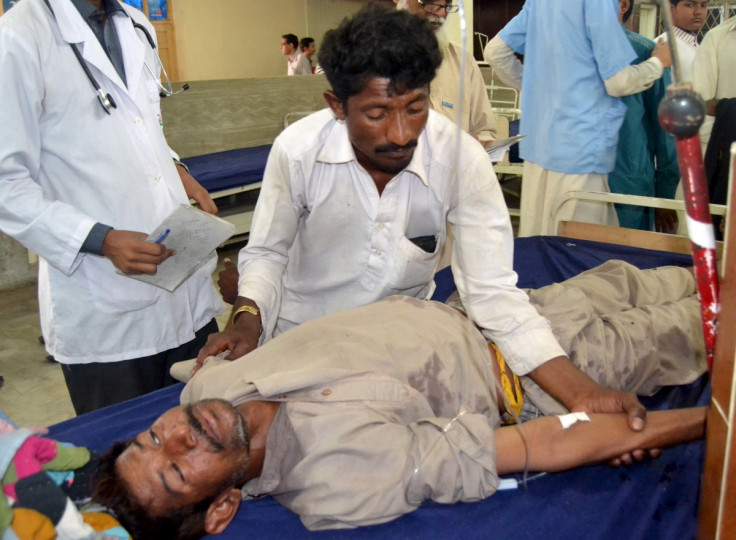 Police in Pakistan say that 24 people have died after consuming illegal homemade alcohol as Hindus in the Sindh province prepare for the Holi festival on 24 March. In total 37 people were admitted to hospital with the majority of victims said to be from the minority Hindu community but some victims were also Muslims.
The Hindu community, living in Tando Muhammad Khan district, roughly 10 miles south of Hyderabad in the south of the country, were preparing to celebrate the "festival of colours" when a large group gathered on 21 March.
Of the 24 dead at least two of them were women and some of the affected remain in critical condition after being poisoned . After Monday's incident some residents of the district took to the streets to show their anger at the deaths claiming that police had ignored illegal alcohol sales.
In Pakistan Muslims are prohibited from drinking alcohol but minorities, such as Christians, Sikhs and Hindus need a permit to buy liquor. But illegal brewing is commonplace and several cases of mass poisonings have made headlines in the past few years including in 2014 when 40 people died in the same province because of spurious alcohol.
Local police chief, Rustam Wani, told the BBC that: "Around 30 people passed out after drinking at an illegal winery ... they were taken to a hospital in town, and some were shifted to another hospital in Hyderabad city."
Wani added that a suspect believed to have made the illicit brew had fled but four others have been arrested. Further, several police officers in the Tando Muhammad Khan district have been suspended from duty for alleged negligence in response to the case.
Holi, signifies the beginning of spring to Hindus, most people celebrate the festival with dancing, singing and the throwing of powder, paint and water. During the day, people take to the streets to indulge in a giant coloured water fight, which tends to last until sunset.