This weekend marks the first day of the Chinese New Year, which will fall on Saturday 28 January. Some of the biggest celebrations outside of Asia will take place in the UK to celebrate the Year of the Rooster, with fireworks, parades, dance performances, speciality food and more.
Every year, Trafalgar Square lights up in a celebration of Chinese culture and traditions, with hundreds of thousands of people descending on the West End to wish each other "Xin Nian Kuai Le", Happy New Year in Mandarin, or "San Nin Faai Lok", in Cantonese.
An important traditional Chinese holiday, it celebrates the start of the Chinese calendar. In China, it is also known as the Lunar New Year.
Here are some of the best celebrations taking place around the UK.
London
Over the weekend, the capital will come to life with parades, activities, shows, fireworks, dances and lanterns.
London's annual parade along Charing Cross Road and Shaftesbury Avenue begins at 10am on Sunday 29 January, before continuing around central London. The restaurants, bars and cafes in Chinatown will be celebrating too, with special events, performances and menus to mark the occasion.
There will also be music and martial arts displays on Charing Cross Road, as well as art and craft workshops.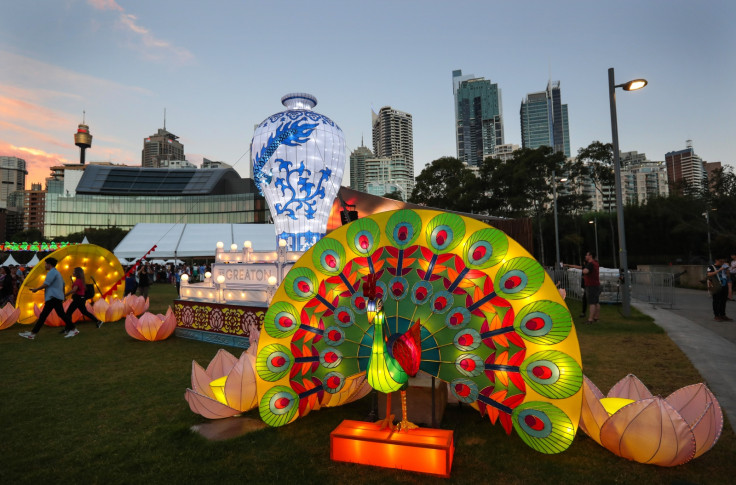 Manchester
A 175-foot dragon will lead the parade from Albert Square to Chinatown on Sunday 29 January, with lion dances, music, acrobatics, funfairs, fireworks and street food. Celebrations start at 12pm and finish around 6pm.
Birmingham
Birmingham's Chinese Quarter will host a day of family-orientated celebrations on Sunday 29 January 29, starting at 11am until 4pm. Events will include lion dances, a fire act, acrobatics, street food, traditional lantern making and funfair rides. There are also free family workshops at the Hippodrome, some of which you may need to book beforehand.
Newcastle
Hundreds of people will come together in Chinatown on Newcastle 's Stowell Street on Sunday 29 January to ring in the Year of the Rooster with a day of free events and performances for all ages including traditional crafts, dance, music and food and drink.