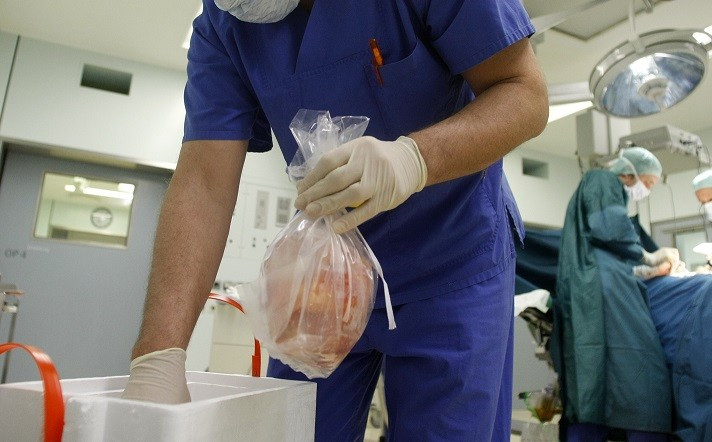 More than 25% of organ transplants come from 'higher risk' donors, such as drug users and cancer patients, it has been claimed.
But Professor Anthony Warrens, president of the British Transplantation Society (BTS), has warned more people will "die needlessly" if they turn down organs where the cause of death is unknown.
It follows the tragedy of Darren Hughes, 42, from Bridgend, and Robert Stuart, 67, from Cardiff, who died after having kidneys from a homeless alcoholic transplanted into them. The organs were infected with the deadly, but extremely rare, parasitic worm Halicephalobus gingivalis.
Hughes and Stuart underwent the operations at the University Hospital of Wales last year.
Speaking at his inquest, Hughes's father Ian believed the donor was a young man who had died in a car crash and had no idea he was a tramp known to drink 240 units of alcohol a week.
He said: "I ended up signing Darren's death warrant. I thought the donor was a person who had died in a car crash locally. We knew nothing about the donor's lifestyle. The first time we knew anything was wrong was after Darren's death.
"We were later told the donor was an alcoholic who had cirrhosis of the liver. If I had known what his lifestyle was, I would not have signed the consent form."
The donor was only known as Mr Z, 39, from Manchester, who died from meningitis from an unknown cause.
Other hospitals such as Leeds, Newcastle, Sheffield, Birmingham, Manchester and Edinburgh refused to accept his organs.
Warrens has said this was an "incredibly rare situation".
"The vast majority of people who have taken an organ like this wouldn't have run a risk whatsoever," he told the Daily Mail. "The chances of dying without a transplant are much higher than dying because of a transplant. Three people die every day in the UK for want of an organ."
He warned more patients' lives will be put at risk if they choose to play it safe and not accept high-risk organs or because they do not know the cause of death of the organ donor.
"If people don't accept an organ or worry about donating the organs of a relative because of this then more will die needlessly – it is as simple as that.
"If they don't get it in perspective they may worry or end up turning down an organ."