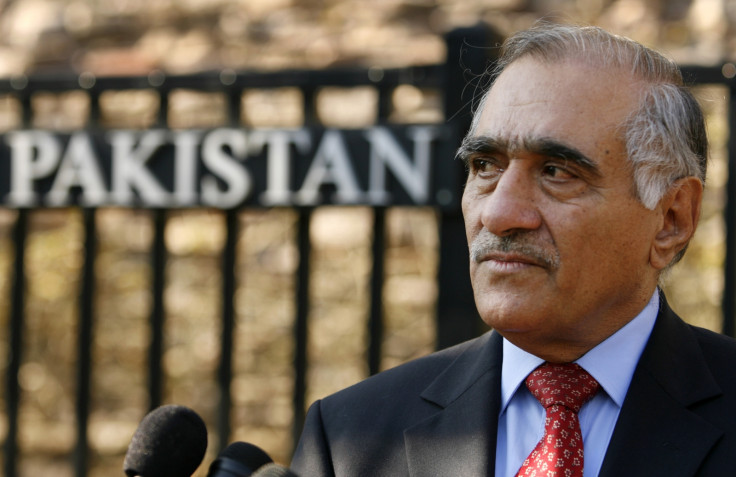 A former Pakistan National Security Adviser (NSA) has admitted that the 2008 terror attack on India's financial capital, Mumbai, was carried out by a Pakistan-based terror group. New Delhi for long has been claiming the involvement of top Lashkar-e-Taiba (LeT) commanders in the attacks and this admission by Mahmud Ali Durrani provides further strength to India's position.
Durrani, who was the security adviser when the attack took place on 26 November, 2008, said in Delhi on Monday (6 March) that the attack was "a classic trans-border terrorist event". He, however, made it clear that the Pakistani government or its intelligence wing had no role in the incident.
Durrani also called on Pakistani authorities to act against Hafiz Saeed – the co-founder of terror outfit LeT. Saeed, the alleged mastermind of the attacks who carries a $10m-reward (£8m) announced by the US, is currently under house arrest in Pakistan.
Indian authorities have now demanded Pakistan to allow Indian investigators to visit the country to continue their probe.
More than 150 people were killed and many others got injured after 10 Let terrorists entered Mumbai through a sea route and launched a series of attack at eight places in the city including, Taj Hotel, Chhatrapati Shivaji railway station, the Oberoi Trident Hotel, Leopold Cafe and the Nariman House Jewish Centre.
Following investigations, India had provided Pakistan with proof that the attackers were Pakistani nationals, but Pakistani authorities blamed it on "non-state" militants, the Indian Express wrote.
Durrani had also admitted then that Ajmal Kasab – one of the attackers arrested by the police – was from Pakistan. He was removed from the post in 2009 following those comments. "I made a statement which the government did not like and I got sacked," he told reporters following the conference on fighting terrorism.
"Pakistan now doesn't need bigger evidence to prosecute Hafiz Saeed, it should act immediately," a senior home ministry official in India told The Times of India.
Other home ministry officials and the National Investigation Agency said that the "least Pakistan can do now is allow Indian investigators to visit there and help in gathering evidence".