US says no to sanctions on Pakistan, but wants 'accountability and justice' for 26/11 Mumbai terror attacks
The US says it is pushing for greater counter-terrorism cooperation and sharing of intelligence between India and Pakistan.
The US has reiterated it wants to see "accountability and justice" for the 26/11 Mumbai terror attacks but shied away from imposing sanctions on Pakistan for allegedly operating as a safe haven for terrorist outfits on its soil.
The attack took place on the Indian financial capital of Mumbai on 26 November 2008. Ten members of Lashkar-e-Taiba Islamic militant organisation based in Pakistan carried out a series of shootings and bombing attacks across the city over four days.
"We want to see accountability and justice in the case of the Mumbai attacks... there were American citizens who lost their live in those terrible attacks," US State Department deputy spokesperson Mark Toner said in a daily press briefing on Tuesday (6 September).
"We've long encouraged and pushed for greater counterterrorism cooperation, and that includes the sharing of intelligence between India and Pakistan in that regard."
The Mumbai attacks killed 166 people and wounded over 300. The deceased included a number of foreign nationals, among whom were six Americans. Nine of the militants were killed during encounters with Indian security forces, while Ajmal Kasab, the lone attacker who was caught alive, was hanged to death in November 2012.
When a question was raised whether Washington would consider imposing sanctions against Islamabad for not taking action against terror outfits, Toner dismissed the idea. But the US is "working with Pakistan" and making its concerns evident that Islamabad needs to crackdown on all the terrorist groups that are seeking safe haven on their soil, he said.
He added that it has been the clear objective of the US for a long time now. "We've seen progress, but we need to see more," Toner said. "But the suggestion of any kind of sanctions, we're not there."
The US generally enforces economic and trade sanctions against foreign countries and regimes, terrorists, narcotics traffickers and those engaged in activities related to the proliferation of weapons of mass destruction. It also sanctions those countries or organisations that pose a threat to US national security or foreign policy.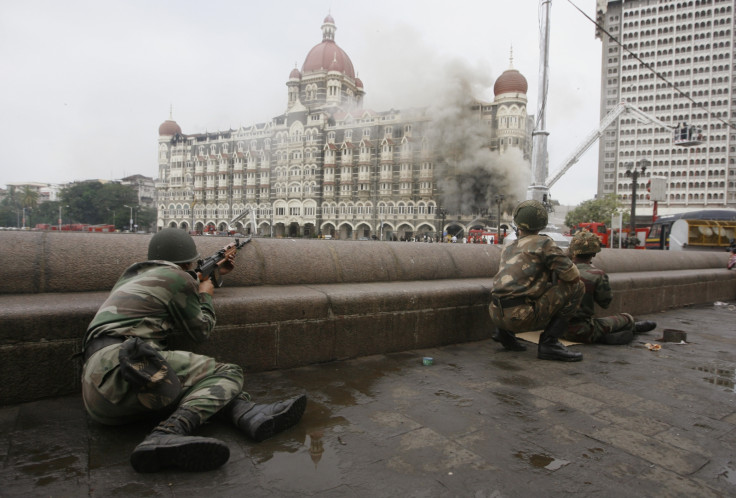 Toner referred to the comments made by US Secretary of State John Kerry during his recent visit to India and Bangladesh and said: "We have had very frank conversations with Pakistan's leadership and military about the need to focus more efforts on all the terrorist groups that are operating in the country."
Toner said the US would continue having such conversations with Pakistan and it is "in Pakistan's interest". The ultimate goal, he said, is to see "peace and stability in the region".
© Copyright IBTimes 2023. All rights reserved.