At least 27 people have been killed and seven injured after Maï-Maï fighters attacked Hutu civilians in the Democratic Republic of Congo (DRC)'s restive North-Kivu province on Friday (17 February).
Eastern regions of the DRC are still at the mercy of armed groups and the Congolese armed forces (FARDC), who have all been accused of committing serious abuses against civilians.
In the latest bout of violence, the ethnic Nande militia faction Maï-Maï Mazembe acted in coalition with the Maï-Maï Sheka – known as Nduma Defence of Congo (NDC) – to attack the local Hutu population in Rutshuru territory in North-Kivu province which sits at the border of Rwanda.
The NDC are lead by Congolese warlord Gédéon Kyungu Mutanga, who surrendered to the authorities in October last year, having vanished from jail in 2011.
The militia leader was sentenced to death in 2009, after being found guilty of commanding Maï-Maï who were directly involved in armed attacks, murder, arbitrary executions, cannibalism, mutilation, rape and sexual slavery.
Following his surrender, rights groups questioned whether the former militia leader might have received an amnesty in a deal to turn his fighters, and himself, in.
Grey areas surround negotiation for his rendering which pushed a local rights group, Institut de recherche pour les droits humains (IRDH), to demand that criminal charges against Mutanga stand, and that amnesty is not granted.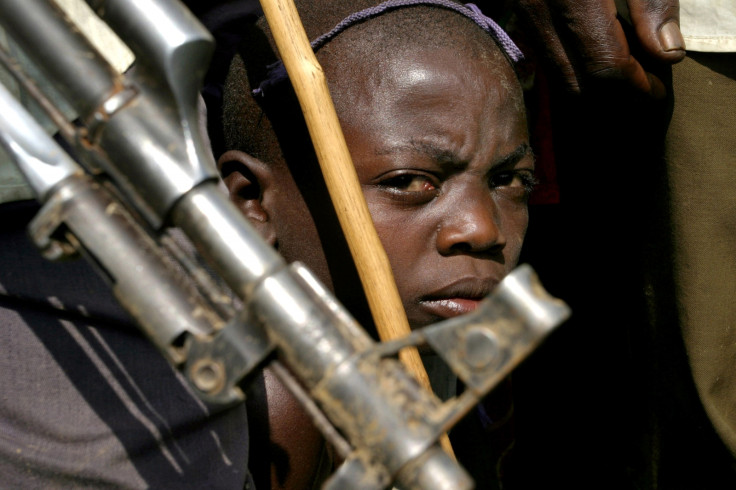 "It has become routine because, from January to today, we have confirmed 40 cases of (attacks by) Maï-Maï, who always kill the Hutu population in the territory of Rutshuru (...) We are asking to the national and international community to protect the population," Antoine Benda, the chief of the Baraza community-led court in Nyanzale, told RFI.
No territorial authorities have so far wished to comment on Friday's attack.
---
Check out our Flipboard magazine - Who's who in the battle for DRC by IBTimes UK