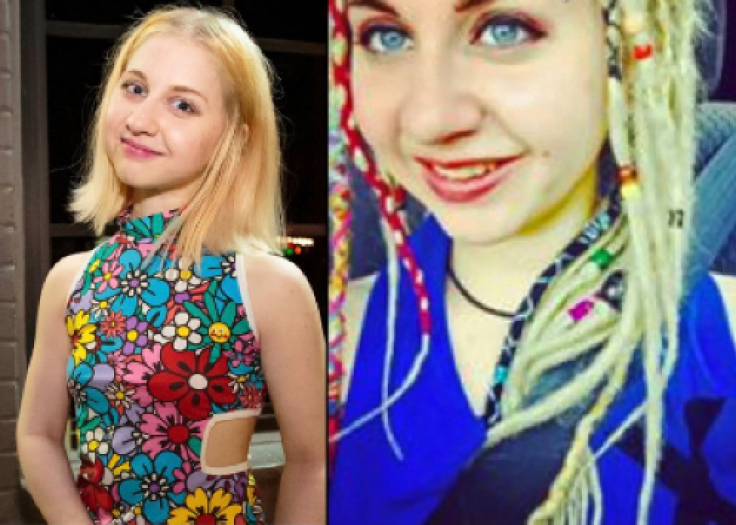 The case of the missing Los Angeles woman, who left her apartment on 28 August with just a backpack, took a sinister turn earlier this week after authorities said they fear she could be a victim of human trafficking.
Leah Rose Altmann, a 27-year-old aspiring musician, has been reported missing since she was last spotted in the North Hollywood neighbourhood of LA in September. Most of her belongings including clothes and toiletries were left behind in the house she shared with a room-mate.
Almost four months since Altmann's disappearance, authorities in Florida have now shared her picture on social media, warning that she "could be in trouble".
"This local girl may possibly be a victim of Human Trafficking," The Palm Beach County Sheriff's Office tweeted on Tuesday (26 December) along with the details of her last whereabouts. "Leah is 4'9" and about 90lbs. Last seen at 1154 E 25th Street Los Angeles, CA, leaving everything she owns behind."
Fears over Altmann's whereabouts grew when she missed her mother's birthday in November. Also, there has been a noticeable absence on social media channels despite she being an avid user, leaving her family members worried, who claim this is something "not like her".
"She just vanished," Paul Altmann, father of the missing LA woman said, opening up about the family's ordeal in light of her disappearance.
"We have no idea where she is or what she's doing. Everyone is very worried about her, because she just wouldn't vanish for so long," he explained to People magazine. "And she's not on Facebook, Twitter, Snapchat, Instagram ... that's not like her," he added, explaining how calls to her cell phone go straight to the voicemail.
Latest update that suggests Altmann could be a victim of trafficking has further added to the family's concerns.
"I hope it's not true. The best-case scenario would be that she's doing whatever she wants to do. She's doing a gig and not paying attention to the fact that people are looking for her," said Paul, admitting that he is still unsettled by the terrible thought.
"I want to believe that she's okay and that she voluntarily went off the grid but when my eyes close at night, that's not what I see. I think about the bad things that may have happened to her."
While authorities in both Florida and California are actively trying to find Altmann, there's a looming fear that she could be anywhere.
"I want her to know that she's loved," Altmann's father said, adding, "There are people who are looking for her. We don't understand why she is off the grid, it doesn't make sense. I just hope she can let us know that she's okay."
Anyone with information about her whereabouts is asked to call either the Los Angeles Police Department at (323) 846-6547, or the Palm Beach County Sheriff's Office at (561) 688-3400.