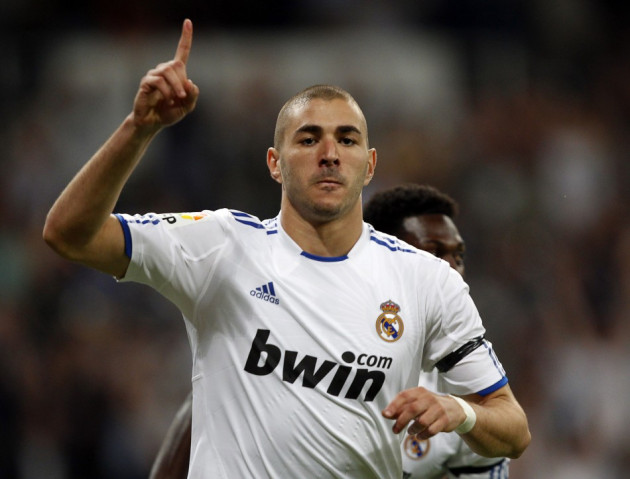 The pick of today's Premier League, Serie A, La Liga and Bundesliga football transfer rumours, news and gossip for 28 July, 2011. All the latest transfer rumours surrounding Man Utd, Chelsea, Arsenal, Liverpool, Manchester City, Bayern Munich, AC Milan, Inter Milan, Juventus, Roma, Barcelona and Real Madrid will be covered here.
Premier League
Juan Mata and his entourage are en route to London, with Arsenal set to discuss the midfielder's £15m move from Valencia. The Spaniard's arrival could allow fellow countryman Cesc Fabregas to be finally sold to Barcelona. Arsene Wenger is also interested in Real Madrid forward Karim Benzema, with Jose Mourinho eager to offload the surly Frenchman to make way for Manchester City renegade Carlos Tevez. In an uncharacteristic day of wildfire Arsenal rumours, Wenger is also keen on a piece of Lille forward Eden Hazard, preferably all of him. Meanwhile, Blackburn captain Chris Samba has told the club he wants to join Arsenal, with the Gunners set to "battle" Tottenham for the 27-year-old's signature.
One player, perhaps the only player, whom Arsenal won't be buying this summer is Romelu Lukaku. Because the Anderlecht forward is set to leave Belgium for Chelsea. The Blues are also set to make a final "take-it or leave-it" £30m offer for Tottenham midfielder Luka Modric. At this point it would be predictable and unimaginative to slip in a piece of old transfer speculation linking Chelsea, the Porto striker Hulk and an insipid gag about being green with envy, so we won't.
Manchester United, meanwhile, are tired of being endlessly linked with a move for Wesley Sneijder and will instead consider paying real money to relieve Wolfsburg of midfielder Diego, after chief executive David Gill confirmed the club are still "in the hunt" for one more player in the summer transfer window.
Any mention of real money is likely to attract the attention of Milan Jovanovic. The £80,000-a-week flop's agent is confident the forward will complete a move from Liverpool to Anderlecht before the summer is out. "Milan will definitely come to Anderlecht," Dejan Veljkovic told Belgian newspaper Het Nieuwsblad. "We are talking again and everything looks good: the sporting aspects, financial, contributions. We are still a few solutions (away) but there is movement."
Serie A
Does Sir Alex Ferguson want to sign Wesley Sneijder? No, of course he doesn't. He's even said so himself. But Inter chief executive Ernesto Paolillo is still unsure. Maybe Sir Alex's Italian accent is a bit dodgy. "Are United still after Sneijder?" Paolillo asked. "We haven't seen or heard from anyone. Is Wesley definitely not for sale? I don't think there's anything that can't be sold, it all depends on the price." Don't hang on the telephone, Ernie.
Talking of incessant transfer rumours, Palermo president Maurizio Zamparini told Sky Sports Italia that Javier Pastore is "just hours away from sealing a deal". The Argentina international will move to one of Chelsea, PSG, Manchester United, Manchester City and Real Madrid, depending on your red-top of choice.
Meanwhile, Roma have made an approach for Shakhtar Donetsk midfielder Douglas Costa, according to the Football Italia website. "I know that Roma are interested in Douglas Costa and have made the first steps to sign him," Shakhtar coach Mircea Lucescu is quoted as saying. "Nothing official has been done yet, but I'd prefer to keep him in the squad because he is young, only 20 years old, and had a great start to his time with us."
La Liga
Santos have warned Real Madrid they will not get Brazil striker Neymar "on the cheap", according to Sky Sports. "He is cheap for €45million and is worth even more," sporting director Pedro Luiz Nunes Conceicao told Marca.