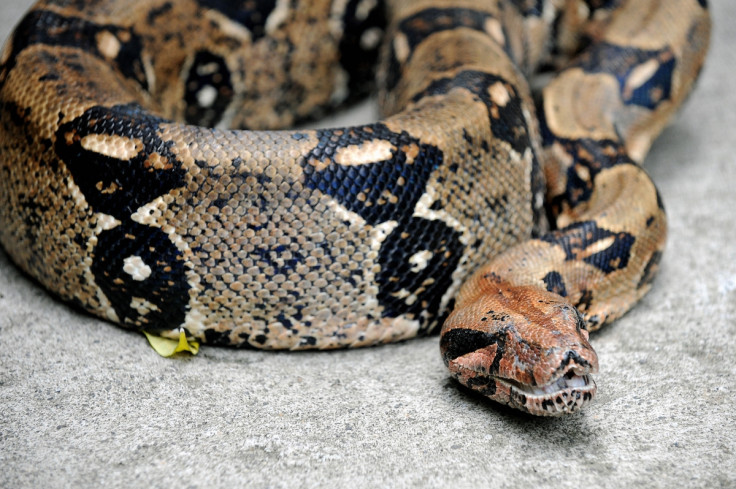 A 28-year-old woman from south Shropshire beheaded her two pet snakes - a boa constrictor and a bull python - because she feared her sister was about to throw her out of their shared home, according to reports on Wednesday (27 July). Jennifer Jeane Lampe, has been warned that she faces jail after she admitted to causing unnecessary suffering to an animal.
Roger Price, who prosecuted on behalf of the RSPC, told Telford Magistrates Court that Lampe had been living with her sister's family for about a year but did not like her sister's boyfriend,reported the Shropshire Star. "This caused a degree of friction, which came to a head in particular on the day of the incident."
The woman had allegedly drunk three cans of Stella Artois, four cans of Carling, a shot of amaretto and a shot of whisky by about 1pm GMT. Price said that the underlying issue with the boyfriend situation came to a head and she became very hysterical.
"She went into the kitchen, took some scissors out of the kitchen draw and a knife and retired to the bedroom where she kept the two snakes."
When her sister went to the room, she saw blood. She screamed and left the house with her boyfriend before calling the police.
"When the police arrived they found the defendant with the boa constrictor around her neck, still moving but without its head. She had the two heads of the snakes in her jogging trouser pockets," Price added.
Magistrate Alan Parker said that all options were open and that Lampe was "looking at a custodial sentence". The case has been scheduled for sentencing on 18 August, 2016.