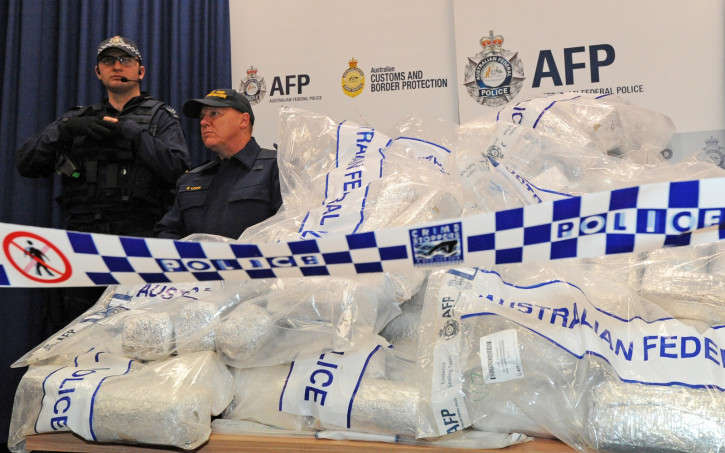 Police have seized 255kg of crystal methamphetamine in California, and $2.4m (£1.84m) in cash in Victoria, Australia.
A joint investigation conducted by The Australian Federal Police (AFP) and the United States Drug Enforcement Administration (DEA) unraveled an alleged conspiracy in which a plane was to be used to smuggle drugs from US to Australia.
The three Australian men will face life in prison after they allegedly planned to bring crystal methamphetamine or "ice" into the country in the back of a six-seater light plane from California.
One of them, a 72-year-old registered pilot, tried to import 255kg of crystal meth, which would have a street value of $255m (£195.79m). He was arrested on 5 July at Melbourne airport. The men had allegedly planned to sell the drug along the east coast of Australia.
"What this operation shows us is the length criminal syndicates will go to import drugs into our country," AFP Superintendent Krissy Barrett said, according to The Australian. "This is a small aircraft which we allege was to be flown from the west coast of the US, across the Pacific, to Australia to land in a regional airfield with an extra weight of 255kg on board."
On 14 July, another 52-year-old man from Zetland was stopped at Sydney International Airport. He was later arrested in connection with a $2.4m (£1.84m) seizure of cash in Mildura, Australia.
The third man, aged 58, was arrested in Sunshine, in Melbourne's west.
All three men would be charged with conspiracy to import a commercial quantity of border controlled drugs and money laundering offences, police said.
Barrett said the accused were shocked when they were arrested.
"Obviously it became apparent to them very quickly how long this investigation had been going on for and the amount of evidence we have on them. It was a very sobering moment," Barrett said.