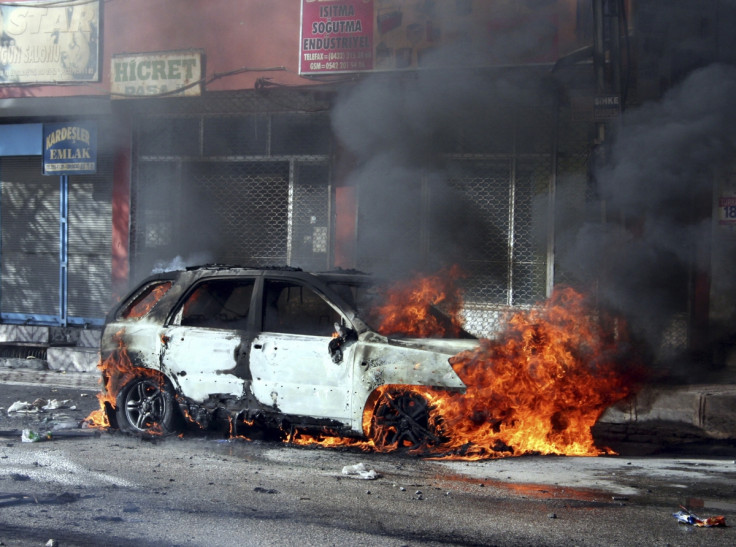 Two explosions reportedly rocked central and eastern Turkey on late Wednesday and Thursday morning claiming at least three lives. According to reports, many people were injured in a blast in the central Turkish city of Elazig on Thursday (18 August) that exploded near a police station. There were no immediate reports of casualties.
Earlier on Wednesday, a car bomb was allegedly detonated by members of the Kurdistan Workers' Party near a police checkpoint in Turkey's eastern Van province, close to the Iranian border. Three people were killed in the attack and at least 70 others were injured.
Van Governor Ibrahim Tasyapan said that the 17 August attack was carried out by PKK militants near a police station in Ipekyolu district shortly after 11pm local time, state-run Andolu news agency reported. Around 70 people were injured in the blast that took place in Ipekyolu, including two police personnel. No organisation has claimed responsibility for the attacks as yet.
However, Turkish newspaper Daily Sabah said that police had detained one of the suspects named Medet Oruc in connection with the bombing. Oruc was earlier jailed on terror charges. He was detained on Wednesday and taken to the police head quarters for questioning.
This attack comes just two days after PKK militants killed five people in a car bomb attack outside a police station in the south eastern city of Diyarbakir.
Bomb attacks have been on the rise in Turkey since the ceasefire between the country and PKK collapsed in 2015. At least 40,000 people have been killed since the PKK took up arms in 1984, to establish an independent Kurdish state. Their quest now is reportedly focussed on greater autonomy and rights for Kurds. It is classified as a terrorist group by Turkey, the European Union and the United States.