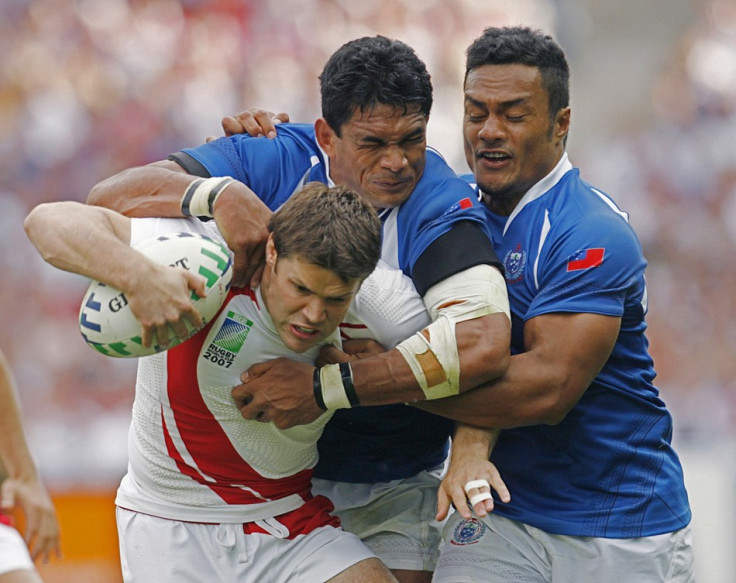 The Samoan centre player, Eliota Fuimaono-Sapolu, has been banned for three weeks by the Rugby Football Union (RFU) after being found guilty on two charges of posting critical comments on a social networking Web site about the Rugby World Cup (RWC) and the International Rugby Board (IRB).
The RFU disciplinary panel found the Gloucester Rugby player had made or adopted from other users of Twitter critical comments on his Twitter account about the rugby disciplinary process, the RWC and the IRB. The panel, consisting of Daniel White (chair), Mike Curling and John Doubleday, has suspended Fuimaono-Sapolu from Nov. 8 to Nov. 28.
The panel later cleared Fuimaono-Sapolu of making insulting or provocative comments about Saracens center, Owen Farrell, on his Twitter account.
"The Twitter forum is not one for 'banter' and is not the equivalent of a clubhouse discussion - it is in fact a public forum, and for that reason players should be guarded in what is said and therefore endorsed," said Daniel White, panel chairman.
"We note that over 13,000 people are registered to follow Mr Fuimaono-Sapolu on Twitter. It should be noted that young people, those learning the sport and the public at large look to people in his position and for these reasons we have imposed a sentence designed to deter others who may be tempted to act in this way," he added.
Though Fuimaono-Sapolu can play from Nov. 29, it is not necessary that the Oct.15 suspended sentence imposed by the IRB on the Samoan player will be triggered.