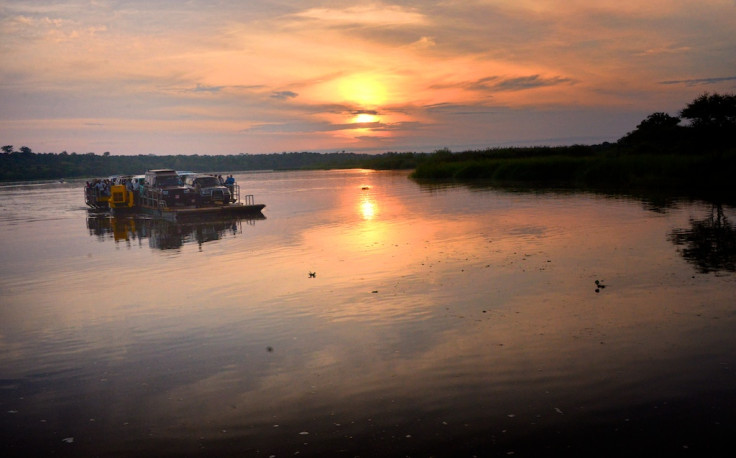 A boat carrying around 45 people has capsized on a lake in Uganda, killing "at least 30" according to reports. Though 15 of those on the boat had been rescued, police said nine bodies had been recovered.
The incident happened on Lake Albert, on the border between Uganda and Democratic Republic of Congo. The boat was apparently carrying a group of players and fans from the Buliisa District to a Christmas Day football match in the Hoima District.
Speaking to AFP, police commander John Rutagira said many of the passengers were drunk. The boat is said to have become unbalanced after weight shifted on the overcrowded vessel as too many passengers moved to one side.
Rutagira said: "There was a party on the boat, the passengers were dancing and others were drunk. The boat was overloaded with 45 people, all members of the football team and local fans.
"The water was calm but the problem came in when the merrymaking team and fans tilted on one side of the boat... It capsized killing about 30 people," he added.
This is the second fatal accident to have occurred on Ugandan waters in the last week. 20 people died on Lake Victoria, which borders Kenya and Tanzania, in similar circumstances only three days ago.
It is also the second tragedy involving a football team in the last month. In November almost the entire Chapecoense football team, along with its staff, board and accompanying journalists, died when a plane crashed in Colombia, transporting its passengers to the Copa Sudamericana final.
Just six of the 77 passengers, including three players for the small Brazilian club, survived the crash in the Medellin hills, after the private charter flight suffered an engine failure. Initial investigations into the cause of the crash suggest the flight ran out of fuel less than 10 miles from the airport at which it was supposed to land.