Lake Victoria: Pictures show how over-fishing, pollution and climate change are killing Africa's greatest lake
The world's second-largest freshwater lake is struggling, and the 30 million people who rely on it for survival are already feeling the consequences. Lake Victoria, which spans three countries – Kenya, Tanzania and Uganda – is a major source of income for local communities and national economies. There arguably isn't an industry more important to both than fishing.
This African Great Lake produces about £500m ($722.2m) worth of fish a year, but in recent years, a combination of over-fishing, illegal fishing, pollution and climate change has strained the lake's fish stock, causing many in the industry to struggle.
Fish traders are being forced to take on second jobs because the cost of fish is rising so dramatically that they aren't making living wages, fishermen are working much longer hours on the water than they did a few years back for the same catch, and restaurant-owners are having to close shop or purchase fish from the likes of China, which is cheaper but puts local fishermen out of business.
Alternatives
But there are alternatives to traditional fishing, specifically fish farming, that could alleviate the lake's downward spiral. Fisheries are popping up all over the region, and fish farming is now contributing about 1% of Kenya's GDP, according to the Lake Victoria Fisheries Organization. Nile perch, an invasive species, is the lake's dominant fish. It's notorious from the documentary Darwin's Nightmare, which chronicled the Nile perch's destruction of hundreds of species of endemic fish in Lake Victoria. The fish is hugely popular and profitable as an export to Europe.
As the sun sets, Kennedy Omondi, 27, and his twin brother Charles toss their final net for the day. They are to wait all night for their catch of Nile perch, sleeping under a tarpaulin as a heavy storm is rolling in.
But diminishing stock and size of the fish – the UN's Food and Agriculture Organization estimated the the average Nile perch caught has dropped from 50kg in the 1980s to less than 10kg today – means the brothers would come back with less money every month.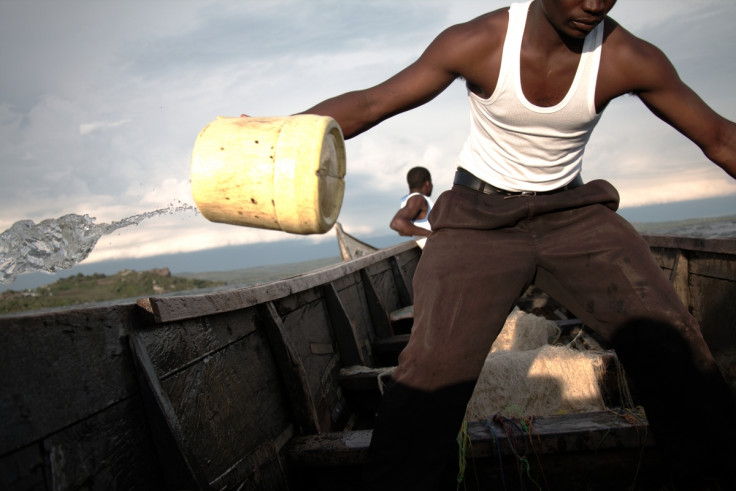 The Omondi brothers live on Migingo Island, a small rock that is about two hours by boat from where they are fishing just off the coast of Sori in Kenya. They have been fishing for just two years, but they are not sure if it'll be possible to continue much longer. "I don't know what we'll do for work instead," says Kennedy.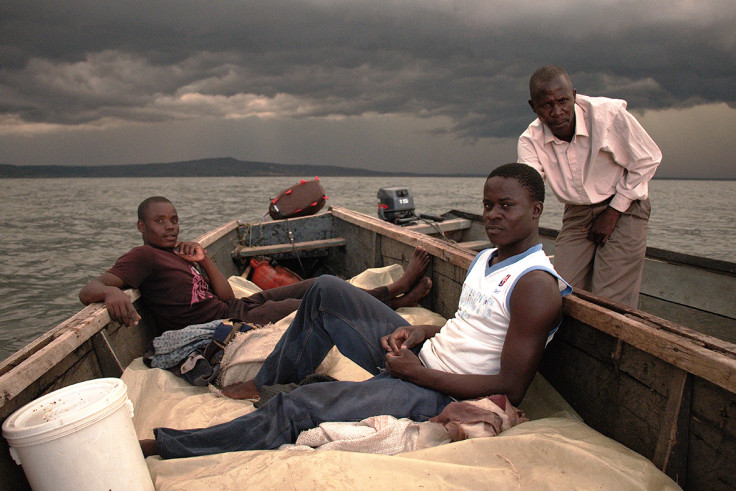 They ready for the long night ahead spent on the boat. Their friend, George Onguta, has arrived to bring them supplies for the night. They have a fish and a loaf of bread for food and a tarpaulin to keep them dry. Their phones are good entertainment until they fall asleep.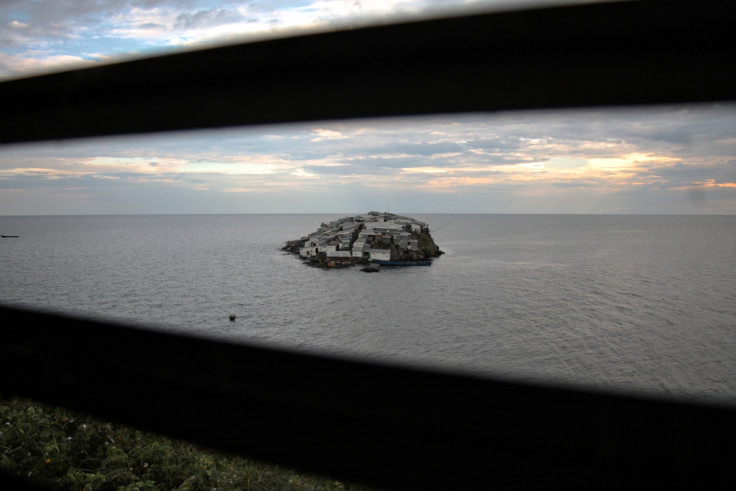 Migingo Island, where Kennedy and Charles Omondi reside, is a microcosm of the problems facing Lake Victoria. The island is contested and contentious territory between Uganda and Kenya, who both claim it as their own. The reason for the controversy is fish.
The area around Migingo, where around 300 fishermen and their families live, is home to some of the deepest waters and biggest catches in Lake Victoria. As next year's presidential election in Kenya quickly approaches, rhetoric regarding Migingo Island is already heating up. Opposition leader Raila Odinga recently called for Kenyan security forces to kick out their Ugandan counterparts.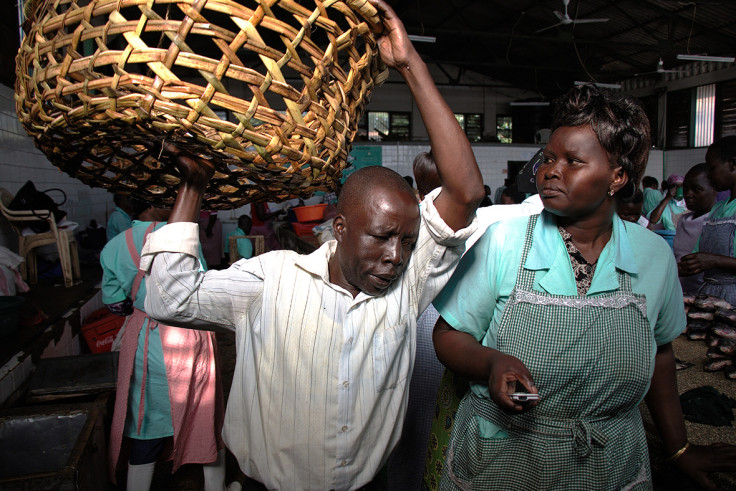 At the fresh fish market in downtown Kisumu, Kenya's largest city by Lake Victoria, about a hundred female traders supply the bulk of restaurants and small-scale buyers in the area. But as the fish stock has decreased, prices have gone up. Marlyine Akinyi, 33, pictured above-right, a trader for over the last decade, says that the price of tilapia has increased fifteen-fold since she started working here.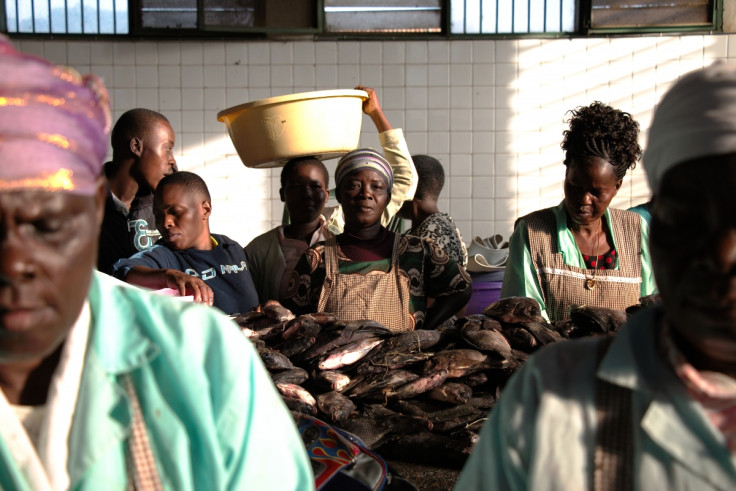 On many days, some of the traders like Akinyi don't receive any fish from their fishermen if that day's catch was sub-par, which forces Akinyi to buy fish at a higher price from other traders, significantly decreasing her profit. Other traders like Mary Omulo (not pictured), 50, a mother of six who has been working in the dried fish market for more than 20 years, have to work second jobs to make a living. Omulo now cleans a nearby bus stop every morning from 6am-10am before heading to her fish stall. "I'm lucky," she says. "Many other traders wish they could find more work but it's very difficult."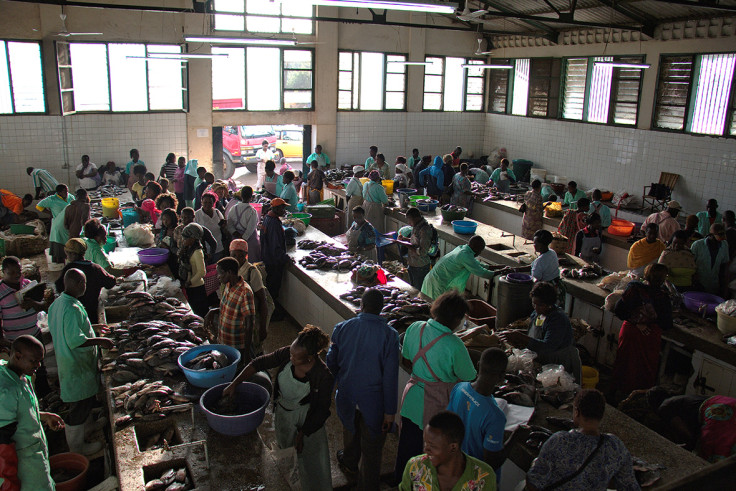 Due to rising prices of fish from Lake Victoria, the market is experiencing an influx of fish imported from China. Whereas a standard-sized tilapia from Lake Victoria sells for about £1, the same sized fish from China sells for £0.5. Many traders buy the Chinese fish even though they know it's hurting local fishermen.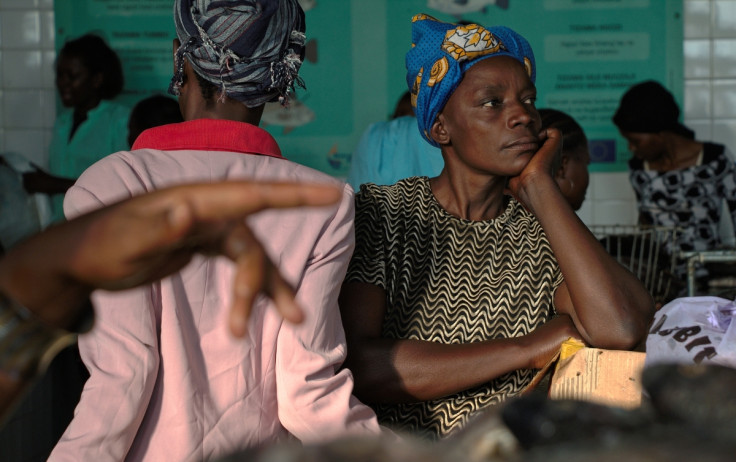 The most damaging practice going on at the Kisumu fish market, and in markets throughout Lake Victoria, is the sale of undersized, young fish. Many fishermen, in desperation for a bigger catch, reduce the size of the holes in their nets below legal limits to catch smaller fish. But there's a reason it's illegal: catching young fish stunts the species' reproductive capability since there won't be enough adults.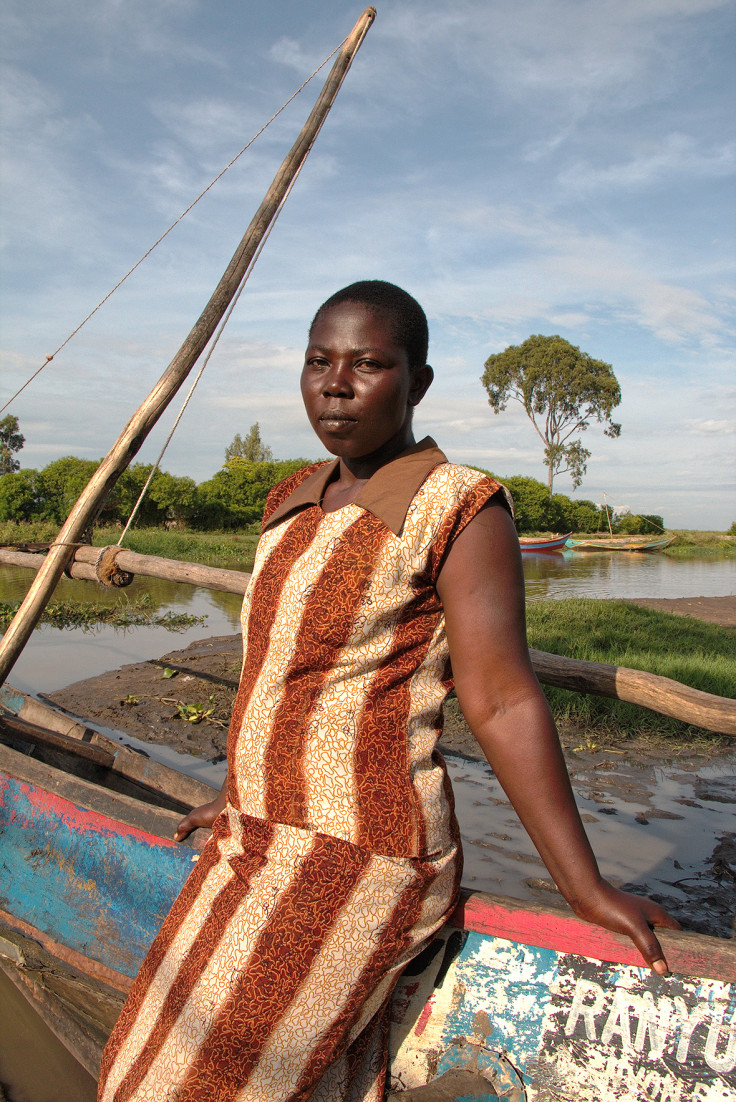 Another practice has become infamous in the region. Fishermen, exploiting the difficulty for female fish traders to make a living, are known to give preferential treatment to them in return for sex. The practice has led to very high rates of HIV/AIDS among fishing communities in the area – about 30 percent prevalence rate compared to the national average of 7.5 percent.
Annie Ouma, a fish trader for the last five years in Nyamware Beach, Kenya, is part of a program called No Sex for Fish, which provides female traders with boats so that they can employ fishermen and control the catch themselves.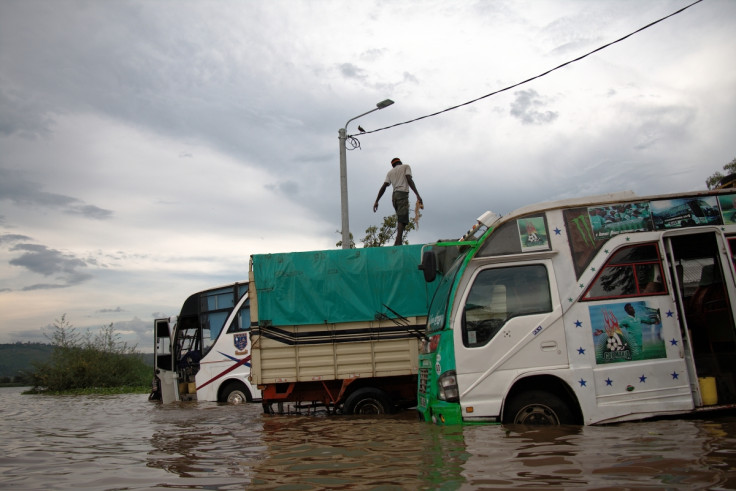 As population and industrialisation along the lake has increased dramatically, so has pollution. The main culprits are fertiliser, industrial pollutants from factories and raw sewage run-off. The pollution changes the chemistry of the lake, causing an explosion of algae blooms that blanket the lake green, which choke oxygen flow into the water and block the sun, says Tsuma Jembe, a research scientist at LVFO.
While they certainly don't pollute the waters as much as sewage run-off or industrial waste, the oil and gas leakage from these vehicles while being cleaned is certainly harming the lake ecosystem, says Jembe.
Ivan Otieno, 25, a car washer, says he is well aware that his work is damaging the lake, but has no other option since the government hasn't provided the inland car washes that were promised. "What are we supposed to do?" he says, "we have to work somewhere."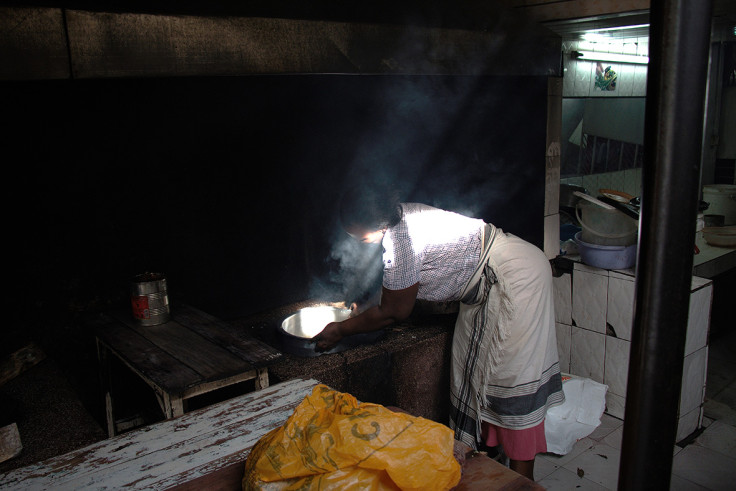 A few hundred metres from the car wash, Syprose Ndong'a stands outside her restaurant, Kisumu Restaurant Baraka, waving at passersby to come inside to eat. About a dozen other women at neighboring restaurants call and beckon as well. Ndong'a (pictured) says the rising price of fish – from about the equivalent of £0.07 to £1 a tilapia in the last 10 years – has hurt her business and caused many others to close down.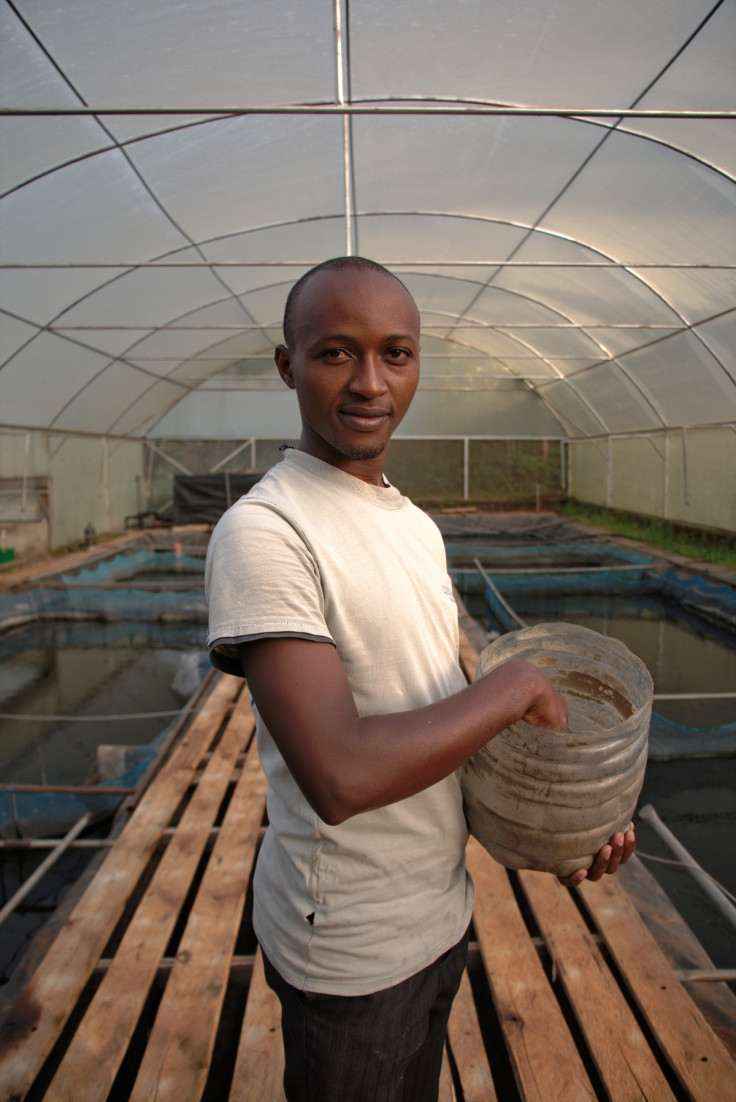 There are programs in place to stop Lake Victoria's demise, however. Fish farming has become big business, accounting for almost one percent of Kenya's GDP, says Jembe. Edwin Muthike, 25, is the manager of Pioneer Fish Farm in Lela, Kenya.
His farm is currently home to tens of thousands of fish at different stages of life, which he sells to local fish farmers. Fish farming is more profitable than other crops, says Charles Opanga, a program director for Farm Africa, an NGO that provides training and quality inputs like feed to fish farmers.
There's signs of prosperity throughout the industry. Factories that produce fish feed, which was previously imported from Uganda, have popped up near fish-farming hubs, fish farmers are opening up their own restaurants to sell their product, and scientists such as Muthike are perfecting the art of growing fingerlings.
Of course, there's still a raging debate about whether farm fish taste as good as fish from the lake. The answer depends on who you ask, but it's still a surprise when Muthike says, "I actually think my fish are tastier."
---
Nathan Siegel is a freelance photographer and writer based in Nairobi, Kenya.
---
© Copyright IBTimes 2023. All rights reserved.