As part of their nationwide war on drugs, police in Philippines have arrested 25 Taiwanese nationals on charges of illegal drug trafficking and cyber crime. Those involved were caught during a buy-and-bust sting operation in Boracay in the western Visayas region.
The Boracay Tourist Assistance Centre (BTAC) and the provincial Special Weapons and Tactics team arrested the suspects in Sitio Bulabog, Barangay Balabag, on the island, according to initial reports.
The individuals were caught attempting to sell a sachet of suspected methamphetamine hydrochloride, The Inquirer reported. Later authorities also found a collection of phones and laptops on the premises which they believe could be linked to a cyber crime ring.
BTAC community relations officer Christopher Mendoza said that follow-up operations were currently being conducted. The sting is part of Philippines' nationwide war on drugs initiated by President Rodrigo Duterte and has resulted in the execution of close to 1000 dealers. His extreme methods have invited criticism from international agencies including the UN, but the president seems to be adamant about his government's technique.
On 21 August, Duterte threatened to pull the Philippines out of the United Nations and later invited the global organisation's expert to attend a public meeting to discuss certain issues. "Extrajudicial killings? Why don't you come here and let's talk about what you are talking about," Duterte said at the Presidential Guesthouse, referring to the two UN experts who had urged the government to stop killings.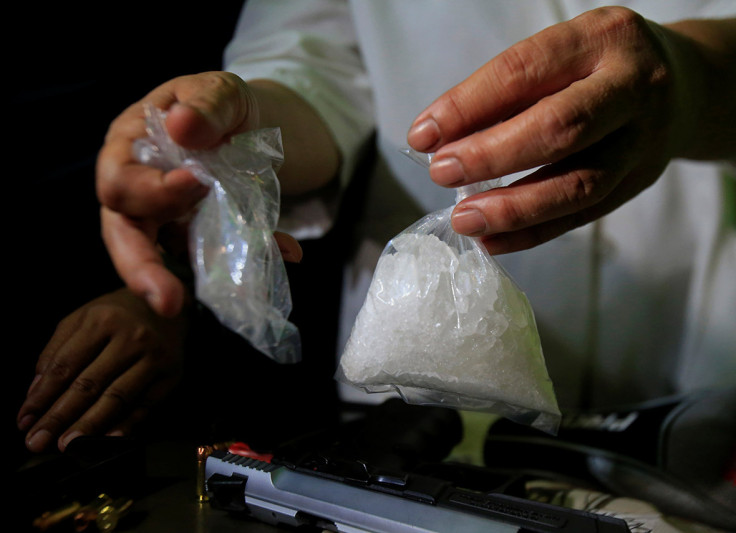 Earlier, Agnes Callamard, UN special rapporteur on summary executions had said: "Allegations of drug-trafficking offences should be judged in a court of law, not by gunmen on the streets.
"Claims to fight illicit drug trade do not absolve the Philippine government from its international legal obligations and do not shield state actors or others from responsibility for illegal killings."
However, Duterte, who won the elections vowing a crackdown against illegal drugs and criminals, retorted by saying, "You can ask your questions, all that you want to know, but allow me to ask you also, you're an expert, I'm just a simple trial lawyer."
"I will do the explanation in public for international release, if you want. I am willing to answer for all of them. I said, I assumed full responsibility for the things that happened between the criminals and the police during police actions," the president said.