4,000 police to guard Barack Obama speech in Berlin
Security strengthened ahead of the Protestant Reformation celebrations.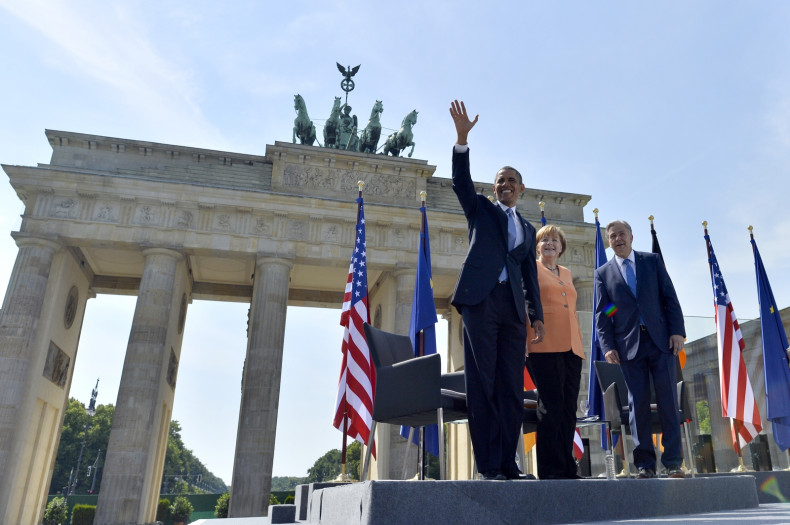 Security in the heart of Berlin is being beefed up ahead of the Protestant Reformation celebrations which this year will feature a speech by Barack Obama.
The church congress is marking 500 years since the start of the Protestant Reformation as part of a festival that runs from 24 to 28 May.
More than 140,000 people are expected to attend the festival with many visiting to catch a glimpse of the former US president.
On Thursday, Obama will be joined by German chancellor Angela Merkel in front of the Brandenburg Gate where a crowd of some 80,000 people will be watching the pair discuss "engaged democracy."
Speaking to Die Welt, police spokesman Thomas Neuendorf said: "Unfortunately the terror threat has been constantly high for a long time, so we've thought through every possible scenario.
Neuendorf said that there could be small adjustments to security protocol after a suicide bomber killed 22 people at a concert in Manchester on Monday. "But on the whole, our security concept will stay the same," he said.
Berlin law enforcement will be supported by colleagues from across Germany, with 4,000 officers on duty.
As well as police from Baden-Württemberg and Rhineland-Palatinate, sniffer dogs from Schleswig-Holstein will be deployed to hunt for explosives.
With more than 2,500 events planned over the five-day festival, no chances are being taken with security, after 11 people were killed when a lorry ploughed into a busy Christmas market last year in the heart of the city.