At least 45 Palestinians have reportedly been shot and wounded in a "Day of Rage" across Israel and the Palestinian Occupied Territories. Three photographers and a 13-year-old child were among those injured by rubber-coated steel bullets. Some eye-witnesses said live ammunition was also used by Israeli soldiers.
According to al Jazeera, at least 290 Palestinians were injured by Israeli forces, and 20-year-old Palestinian Yehya Kareera died a week after being shot in protests in Gaza. A spokesman for Hamas told al Jazeera they supported what would amount to a third Intifada. "We support and stand behind the Intifada," said Hamas leader Fathi Hamad.
Since the start of October (2015) at least 50 Palestinians - of which around half are reported to be "aggressors" - and 9 Israelis have died in a wave of violence across the region. At least two Israelis are thought to have been killed by mistake. Today, a 16-year-old Palestinian who stabbed and injured an Israeli soldier was shot and wounded.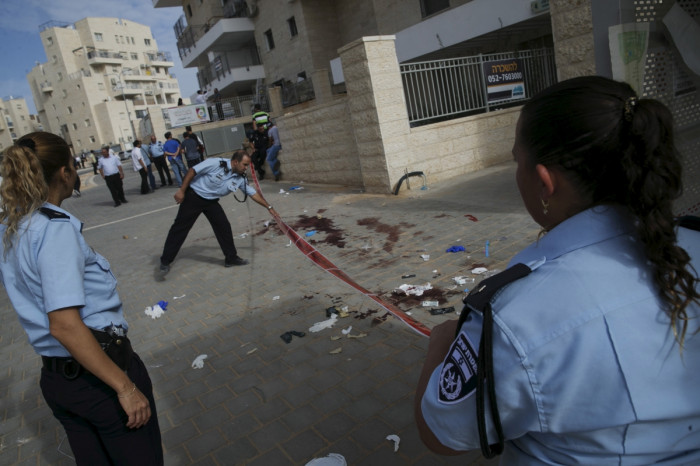 In a bid to ease tensions in Jerusalem, Israel allowed Palestinian men under 40 to pray at the disputed Al-Aqsa mosque in the walled Old City for the first time in weeks. Friday prayers ended quietly. The site is also sacred to Jews, who were warned they would all be killed in a Hebrew-language video by Isis today.
A year after the last attempt to find a diplomatic solution, a long-term solution to the Israel-Palestine conflict remains elusive. US Secretary of State John Kerry is again in the region, meeting both Israeli President Benjamin Netanyahu and Palestinian Authority President Mahmoud Abbas in a bid to find common ground.
Speaking to the United Nations Security Council yesterday, Iranian ambassador to the United Nations Gholam Ali Khoshrou said "the time has come for ending the occupation [of Palestinian lands] by Zionists." Israel's President Benjamin Netanyahu attracted widespread scorn when he claimed the Holocaust was the faulty of the Palestinian grand mufti of Jerusalem rather than Adolf Hitler. Netanyahu later appeared to back down on the statement.