4Chan users plot rescue mission to get Julian Assange WiFi access
WikiLeaks founder has been denied internet for influencing an entire election.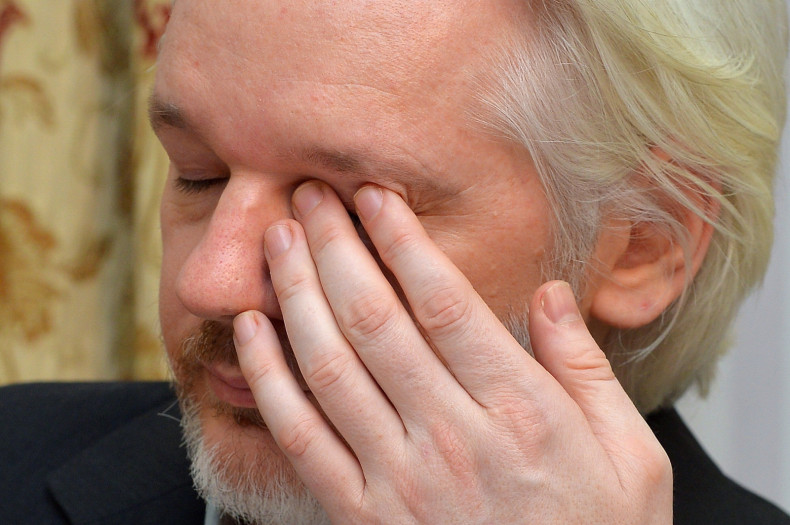 Rumour has it the government of Ecuador may be getting fed up with its permanent lodger Julian Assange. Earlier this week, as the WikiLeaks founder continued to release documents relating to the US Democratic Party, his host nation decided to cut off his internet connection.
But fear not, 4Chan users are planning a rescue mission. Currently dubbed Operation Hotpockets', the movement calls on WikiLeaks supporters to go to the Ecuadorian embassy in London – where Assange has lived since 2012 – and provide free Wi-Fi hotspots for him to get back online.
"We all know how insane it is Assange has had his internet taken away from him. Well tomorrow that changes!" the organiser wrote in a 4Chan post on 19 October. "Why not have a bunch of supporters just show up outside the embassy all with hotspots in their pockets?"
The statement continued: "We are now calling all Brits to get their ass down to the embassy and stand around in mass, taking shifts with Wi-Fi hotspots on hand! Give Assange constant network and morale support all while streaming it live for the world to see. Let's make it happen."
While support on 4Chan – the same website that effectively was the launchpad for the notorious Anonymous hacking collective – appeared strong, there was no indication of how many supporters would actually appear at the government's embassy in Knightsbridge, London.
When it made the decision to cut the connection to Assange's internet, the Ecuadorian government claimed it was because WikiLeaks' email releases were interfering with the upcoming US presidential election. On Twitter, WikiLeaks said the pressure came from the US government.
"Multiple US sources tell us John Kerry asked Ecuador to stop Assange from publishing Clinton docs during FARC peace negotiations," it tweeted on 18 October. The US government issued a swift denial, claiming the allegation was "simply untrue".
Whatever the case, the internet blockage has not impacted WikiLeaks publication schedule. The whistleblowing outlet has released over 20,000 emails allegedly stolen from the email inbox of close Hillary Clinton aide John Podesta. The group claims to have at least 50,000 in its procession.
While it remains to be seen if 4Chan can be the saviour of Assange (if he would even use an insecure internet connection...) supporters have taken to social media to applaud the attempt.