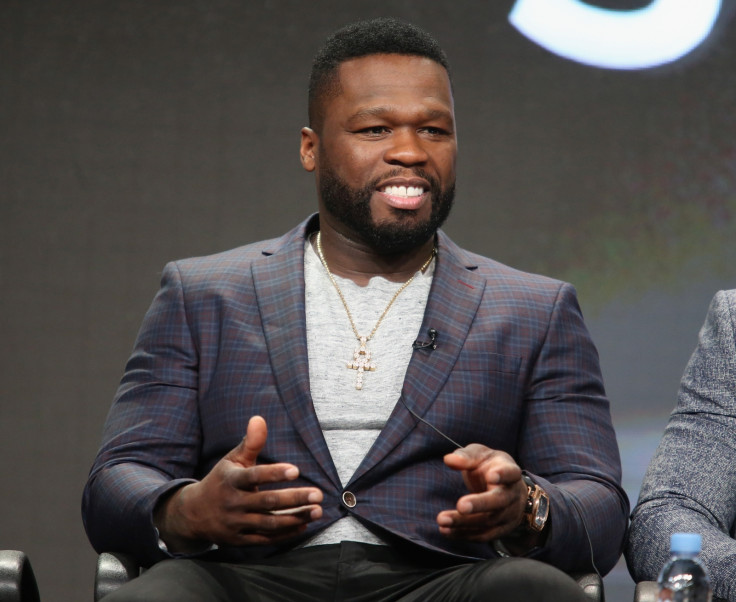 A cryptic Instagram post by 50 Cent aka Curtis James Jackson about his ex-girlfriend and actress Vivica Fox has reignited their feud. The rapper did not specify any particular reason for venting anger on his ex but warned 'people' not to cross his path.
The 41-year-old Power producer posted an image of Fox combined with a picture of an unidentified woman with a deformed face (probably a botched plastic surgery victim). "I don't know why people would want to cross me. I would stay out of my way if I wasn't me because I'm gonna keep winning. I think they do it for attention, then they get more attention then they want. I told you POWER was the show to watch. Now Empire lol forget it," he captioned the controversial image.
Fox did not react directly to the controversial Instagram post but retweeted a fan's post. Meanwhile, her spokesperson gave a brief statement to New York Daily News saying: "Vivica is too busy to get caught up in childish nonsense." The actress will appear in three episodes of the upcoming season of Empire.
The former couple is at loggerhead since 2015 after the actress and television producer Vivica Fox accused Jackson of having a gay relationship with fellow rapper Soulja Boy.
Meanwhile, The Shade Room claims that Empire actress Taraji P. Henson has jumped into the war of words to support Fox, her co-star in the popular Fox series. In a screenshot images posted on Instagram, Henson allegedly commented on 50 Cent's post and called him a bully.
"I probably should leave this alone but I despise bullies. Never understood that #crabisinabarrel syndrome. But at least some aren't falling for the silly. I don't know about y'all but I really love to see other people win. So sad. Use your 'Power' to unite the people and uplift us all," she apparently commented to the post and also left a piece of advice for the rapper saying: "I am proud of your accomplishments. Maybe your karma is blockings your blessings."
Fox was reportedly in awe of her Empire co-star and thanked Henson in the comments section of The Shade Room's screenshot and wrote: "Thankx my dawling sis@tarajiphenson I LOVE U TONS! When they go low we go high! #Unbothered #Empire."