Mark Hamill teases an 'elaborate special effects sequence' in Star Wars 8
The space action thriller is scheduled to release on 15 December 2017.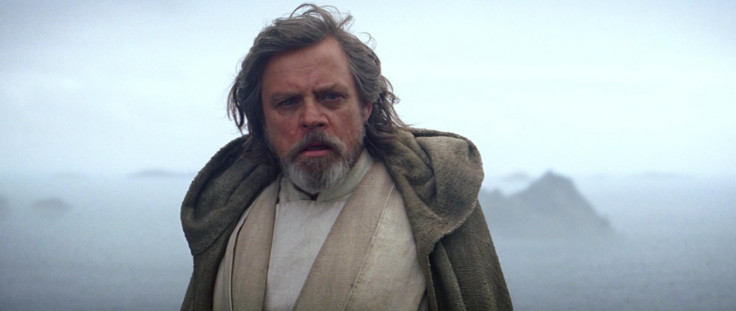 Hollywood actor Mark Hamill keeps teasing his fans with the tiny bit of information about the filming details of Disney's untitled Star Wars 8 movie. After dropping hints about his character Luke Skywalker's future in the film, the actor revealed few details of an 'elaborate special effects sequence' during a fan interaction at the Salt Lake Comic Con which took place on 2 September.
"That's where you sleep all day, you get up in the late afternoon, and go to work, and as soon as it gets dark your film until the sun comes up the next morning. But I came home and I realized, oh my gosh, they have an interview for me tomorrow afternoon. I haven't watched ['The Killing Joke'], and the day after I start on a sequence, an elaborate special effects sequence where I'm not going to be able to do anything. I have to focus specifically on the Episode VIII scene I'm doing," Hamill said during the convention.
Fans speculate that the scene, in particular, might be an action sequence involving the Knights of Ren. Meanwhile, a German website StarWars-Union has claimed to obtain details about the Ireland filming sequence of the space action thriller.
According to the website, Chewbacca was spotted at the location of Skellig Michael, which was pictured as Luke Skywalker's exiled planet Ahch-To. The website quoted eyewitness Thomas Riedel, who was on a family vacation to Ireland, claiming that the family saw Han Solo's friend in action on the filming area.
"The bee hive huts were made of fitting foam, which Thomas was able to find on site as well. They filmed fighting scenes and Chewbacca participated in those fights. It appears that the Knights of Ren disturbed Rey's Jedi training. The filming took place till dusk and buildings could be seen from houses in that area that were 2-3km (2 miles) away," Reidel told the website.
If the fan's eyewitness account is to be believed, a major action sequence featuring, the former Jedi Master, Rey, Chewbacca and the Knights of Ren are expected in the upcoming sequel.
However, it remains to be seen, whether fans were able to dodge Disney's high-level security system to protect any leaks from the filming area. Directed by Rian Johnson, the movie is scheduled to release on 15 December 2017.
© Copyright IBTimes 2023. All rights reserved.