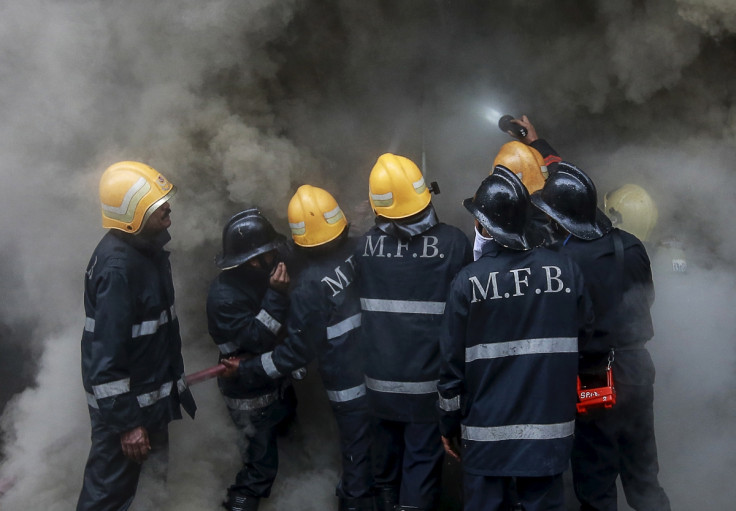 Several people are feared trapped in a fire-engulfed building in the powerloom town of Bhiwandi near Mumbai. The four-storied building was being used partially as a garment factory and storage facility while the upper floors were made up of residential apartments.
Twelve fire engines are battling to put out the fire and rescue people trapped in the building. Authorities estimate that more than 50 of the 150 people in the building may still be trapped. A number of people were spotted on the terrace waiting to be rescued.
According to reports, the fire started on the ground floor and spread upwards. Thick smoke and leaping flames are hampering the rescue operation.