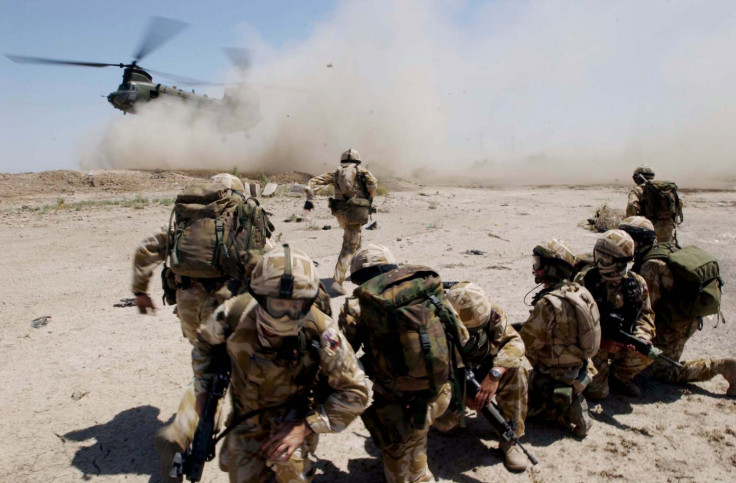 Public money meant to help war veterans has been spent on charities that have promoted unproven therapies, failed to deliver services or simply vanished.
The millions were drawn from the £35m ($45.5m) fund, established in 2012 by then chancellor George Osborne from fines given to bankers involved in the Libor scandal, to provide support for veterans.
The donations ranged in size from £414,000, given to a charity called Veterans Outreach Support, to the largest single amount of £2.56m, which went to Veterans First Point (VIP).
The Warrior Programme also received £933,000 from the fund which gave veterans "timeline therapy" and neurolinguistic programming, and claimed it could completely remove" post-traumatic stress disorder (PTSD) "in less than three days".
An investigation by the Sunday Times revealed that Veterans Outreach support spent much of its money on giving veterans craniosacral therapy, a technique deemed worthless by medics and described as "inconclusive" by the charity.
VIP was supposed to be using its funds to establish a network of mental health support centres across Scotland. After three years, only one centre has been opened and the charity declined to respond to questions about where the rest of the money had gone.
Hugh Milroy, chief executive of one long-standing military charity, Veterans Aid, told The Sunday Times: "The public will be genuinely stunned to find out how much money has been wasted. Vast sums have been paid with an almost total lack of checks and balances."
About £500,000 from the fund was paid to a small charity in Wigan called Veterans Council, which was supposed to provide "life-changing support for the Armed Forces Community". After reciving the money, the chairty moved its office from a community centre to a suite of rooms in a stately home. About £100,000 a year was spent on salaries and £30,000 on furniture.
A promised "one-stop shop" for veterans, the purpose of the funding, does not exist, the charity is now penniless and all its former trustees have resigned, according to the Sunday Times. The charity's website is inactive and its Facebook page has not been updated since July 2015.
When asked by the Sunday Times what Veterans Council had delivered, its former chairman, Des White, put down the phone.
A spokeswoman for the Warrior Programme told the Sunday Times insisted the programme was not about treating PTSD, though she admitted the charity had claimed this in the past. She said timeline therapy and the charity's work had been endorsed by a clinical trial.
However, one of the scientists involved in the trial, Neil Greenberg, professor of defence mental health at King's College London, said: "We just don't know whether it works at all. Why on Earth are the government handing out these large lumps of Libor money without even trying to look at the evidence?"