Woman blinded after laser pen attack in Scotland
Police Scotland are on the hunt for two 15-year-old boys in connection with the assault.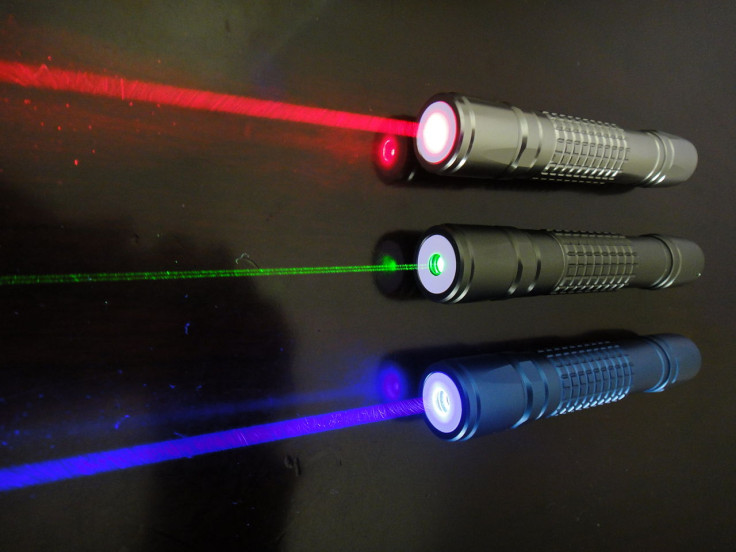 A woman has been blinded in one eye after a laser attack in Scotland. The assault happened as the 33-year-old walked under a railway bridge in Clydebank, 10 miles to the west of Glasgow.
Two teenage boys approached the woman on Dumbarton Road, near the junction of Cable Depot Road, before one of them shone a laser into her eye.
Detectives are now investigating the attack and trying to find the youths responsible.
"This was a completely unprovoked and senseless attack on this woman, which has left her blind in one eye," Detective Sergeant Kevin Mulvenna of Police Scotland said.
"The youths responsible must be caught as soon as possible. To point a laser pen at someone is highly irresponsible. Extensive enquiries are ongoing to trace the two boys, with officers carrying out enquiries in the local area and studying CCTV footage to identify them."
The attack happened on 10 September at around 10pm BST.
Following the incident, the woman attended Queen Elizabeth University Hospital for treatment and later reported the matter to police.
Both boys have been described as white and aged roughly 14-15. The first suspect had brown hair styled in a quiff and was wearing dark-coloured sportswear. The second suspect was also wearing dark-coloured sportswear.
Laser attacks on pedestrians are relatively rare, however attacks on pilots in aircraft cockpits have taken a dramatic rise in the last number of years.
New legislation was introduced in 2009 which made it an offence to act in a manner "likely to endanger an aircraft" but the number of incidents continued to rise.
In 2015, the Civil Aviation Authority received over 1,400 reports of pilots being "dazzled" by lasers prompting CAA chief executive Andrew Haines to say anyone carrying a laser should be arrested, even if they were not used.
In an interview with the Press Association, published by the BBC, he said: "We and Balpa [British Airline Pilots Association], the pilots' trade union, are very keen that the government introduces legislation which means that the mere possession of these high-powered lasers by individuals not licensed for them would be a criminal offence."
© Copyright IBTimes 2023. All rights reserved.