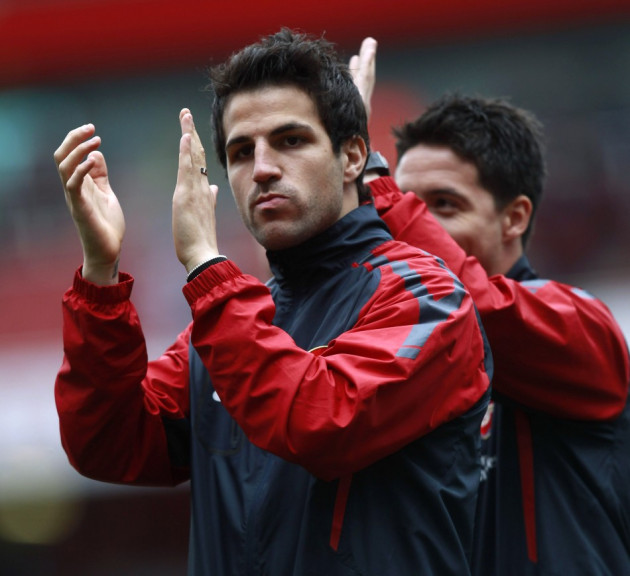 Cesc Fabregas will miss the start of the season for Arsenal after he was left out of the club's final pre-season friendly against Benfica.
The Arsenal captain has been troubled with a hamstring injury throughout the summer and his lack of match fitness prevented him from travelling with the rest of the squad to Portugal.
Manager Arsene Wenger reiterated his desire to keep Fabregas at the Emirates saying, "I love Fabregas and I want him to stay, that is basically it."
At a press conference in Lisbon later the same day, Wenger revealed that Fabregas will not be fit to start the first Premier League game against Newcastle on 13 August.
"I don't think Fabregas will be ready to start the season because he has been out for a long time and has had no games. He is not injured, but he is just coming back from injury and is not ready to play in a game."
Fabregas is also a doubt for the first leg of Arsenal's Champions LEague qualifier on 16 August against Serie A side Udinese.
Should Fabregas play in that match then he would be ineligible to play in the Champions League for Barcelona later in the season.
Officials from Barcelona are reported to have held further talks with Arsenal on Friday. However, the European Champions are yet to meet Wenger's £40m valuation of the 24-year-old.