In three different incidents targeting the US law enforcement on Friday (18 August), at least one police officer was shot and killed, while five others suffered injuries during an encounter with a group of unknown people.
According to media reports, a police officer in Florida, Matthew Baxter, came under fire and eventually succumbed to his injuries. The incident took place late on Friday in Kissimmee community, south of Orlando.
Baxter and his colleague Sergeant Sam Howard approached a group of people to question them based on suspicion they might be involved in some illegal activity, Kissimmee police chief Jeff O'Dell said.
However, they seemed to have been taken by surprise when they were shot by the group, O'Dell said.
While Baxter died, Howard was in "grave, critical condition and the prognosis does not look good", Reuters cited the chief as saying.
He said the two officials were called to the incident site to investigate suspicious activity, which related to drug dealing. Four people are reported to have been involved in the incident. The main suspect has been arrested along with two others who were also at the scene. The fourth person is reported to be still at large.
US President Donald Trump reacted to the incident on Twitter, saying: "My thoughts and prayers are with the @KissimmeePolice and their loved ones."
Another shooting took place in Florida on Friday when a group of officers suffered injuries after they were shot at by an unidentified person.
The man possessed a high-powered rifle and was reportedly threatening three people in a house in Jacksonville neighbourhood, said the community's Sheriff's Office Director Mike Bruno.
He engaged in a gun battle with the officers and shot one of them in his hands and another officer in the stomach. One of the officers is reported to be in a critical condition.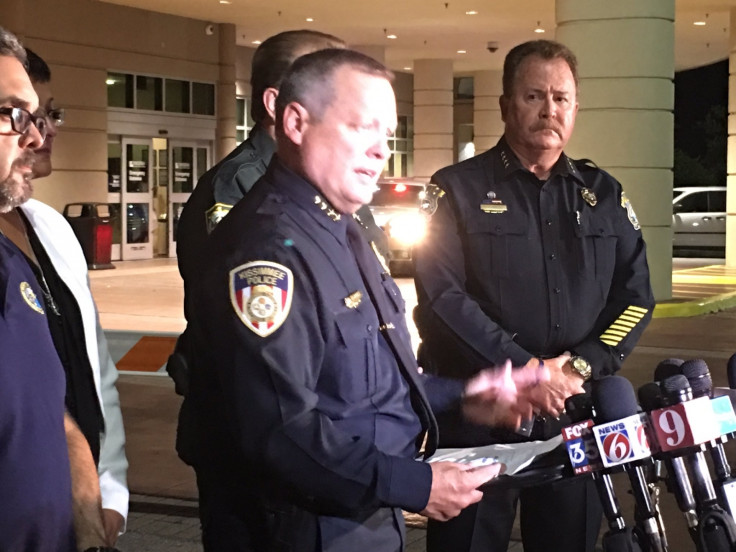 The third incident took place in Pennsylvania, again on Friday. Two state police troopers were wounded when they engaged in a gun battle with a suspect at a local market in Fairchance area.
According to local media reports, the suspect died. The two officers are reported to be in stable condition.
The police are yet to release the names of all the suspects involved in all three shootings that are believed to be unrelated.