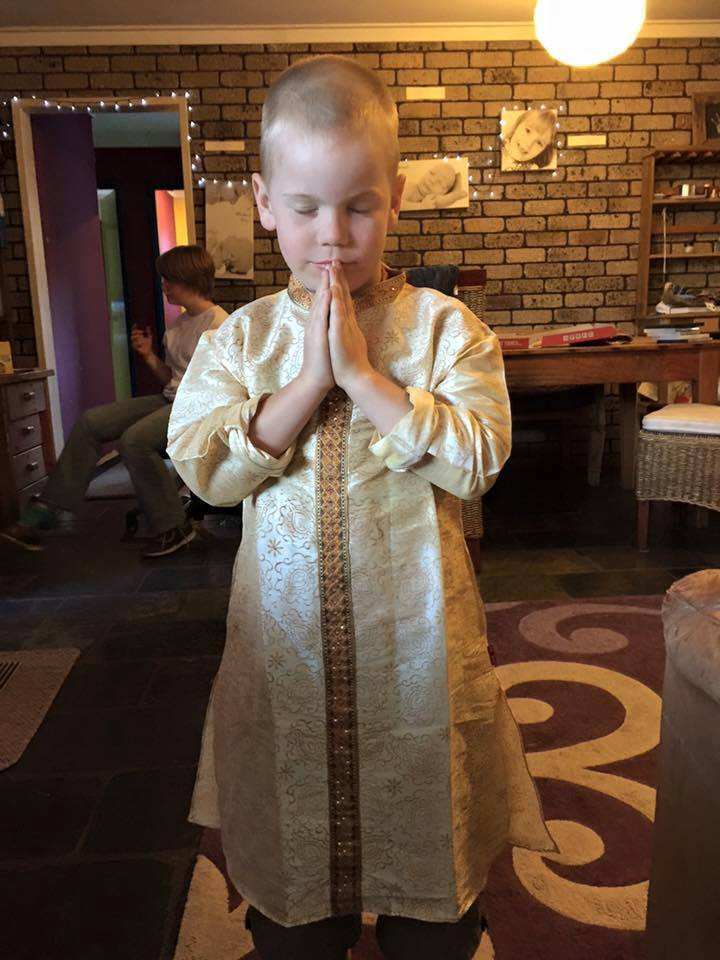 Six-year-old Oshin Kiszko from Perth, Australia who was at the centre of a year-long legal battle over cancer treatment has finally succumbed to the deadly disease. The boy reportedly died at home in his mother's arms on Wednesday (28 December) morning.
In a written statement to 7News, his mother – Angela Kiszko – said: "My love Oshin took his last breaths peacefully as I lay cuddling him at 2am (Wednesday). Oshin's journey has been extraordinarily traumatising for him and I am grateful he no longer needs to suffer through this nightmare. Thank you to all the beautiful people for their unwavering support and kindness."
The six-year-old was diagnosed with malignant brain tumour in December 2015 and had undergone a surgery, following which his doctors had recommended chemotherapy and radiotherapy. However, his parents – Angela and Adrian Strachan – refused the doctors' advice and wanted to give only palliative care to their son to prevent any side effects of radiations.
The parents dragged the doctors to court, which overruled their demand a couple of times, but finally a Perth court ruled in September that the child need not be forced to undergo further cancer treatment if the parents did not want it. His parents had argued that chemotherapy and radiotherapy would make it torturous for the six-year-old and negatively affect his quality of life even if the treatment prolonged his life by some years.
Having realised their son's days were counted, the mother posted a tribute to Oshin on Facebook a few weeks ago.
"I have no words to describe this process of letting go of this beautiful boy.
"Oshin has loved me so much, taught me honour, showed me fun, placed his trust in me, showed me very clearly children have [a] voice and deserve respect and so so much more.
"All I can see and feel is Oshin and his deteriorating body... I feel like my heart is breaking," the post read.
Bidding farewell to Oshin on Wednesday morning, his mother said: "Home has been his safe place, so he feels safe here. I think that's partly why he's so peaceful here as well," 7News reported.