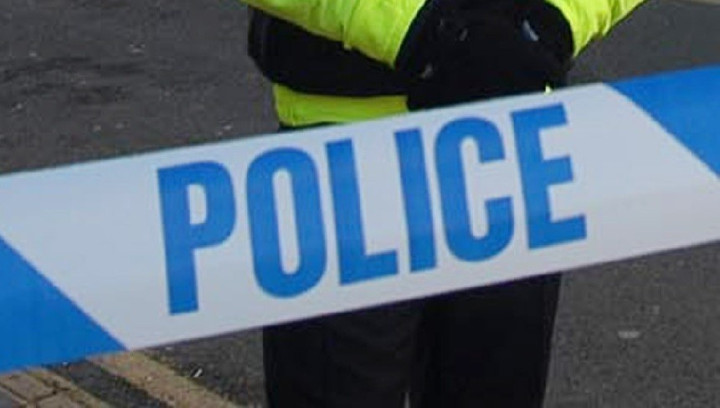 Police have launched a manhunt for a knife-wielding killer after a man was stabbed to death in Swindon on Thursday evening.
The 60-year-old cyclist was murdered in a frenzied knife attack in a notorious underpass dubbed mugger's alley.
The man was believed to have been the victim of a random attack as he rode home. His body was discovered lying to the right-hand side of the cycle path with his pedal cycle on the floor nearby.
There was no apparent motive for the vicious murder around 100 yards from Swindon railway station, close to an industrial estate.
Police were alerted by a shocked passer-by who, stumbled across the grisly scene shortly before midnight on Thursday.
Detective chief inspector Sean Memory, who is leading the hunt, described the incident saying: "It is a horrendous scene - the victim stood no chance. It would appear he suffered multiple stab wounds across the whole of his body. We have not recovered any weapons in relation to this investigation.
"There is no motive apparent for this murder and I'm very open-minded about what has taken place - but it was an extremely vicious attack that has taken place," he added.
Police appealed for the wider public to come forward to report any suspicious behaviour in the hope that it may lead detectives to the murderer.
Inspector Memory said there were a number of people who were in the vicinity on Thursday evening who he hoped would come forward to speak to police.
"It is important that we gather details of everyone who was in the area," he said. 'There's someone out there who knows what happened,' he said.
"It's a really difficult investigation going forward. We need someone who knows something to tell us what's going on, or what they have heard.
"I'm convinced someone knows who is responsible. It is likely they may have had blood on their clothing or received an injury during the attack and could be acting suspiciously either last evening or today.
"Has someone you know changed in their behaviour? Have they got bloody clothing? We need to know so we can catch the man or woman responsible for this terrible crime" he added.
Police are working through more than 60 lines of inquiry, with officers conducting CCTV searches and intelligence analysis, as well as house-to-house door knocking.
Forensic officers wearing white boiler suits were examining the bloody scene and had closed a large section of the cycle path off.
Fingertip searches were being made of the cycle route, as the killer was believed to have walked his victim's blood along the path.
The attacker was also believed to have been injured due to the ferocity of the killing.
The scene of the bloodbath was known locally as 'mugger's alley' because it is the scene of a high number of violent offences.
Just last month a 24-year-old woman suffered serious injuries in the underpass after she was approached from behind by an unknown male who landed a single blow to the back of her head.
Residents of Swindon, Wiltshire, were urged to be extra vigilant and carry personal alarms.
Wiltshire Police have drafted in extra officers to patrol the streets of Swindon as the murderer remains at large.
Local policing commander Superintendent Andrew Carr said: "My message to the public is to make sure people know where you are going and what time you are due back home. Make sure you have got a mobile phone and it has credit on it. Make sure you are aware of your surroundings and carry a personal alarm if you can."
The latest knife attack comes as Essex Police continue their search for the murderer of student Nahid Almanea in Colchester.
Superintendent Carr said people who felt concerned for their safety should call 999 immediately and not worry about the possibility of wasting police time.