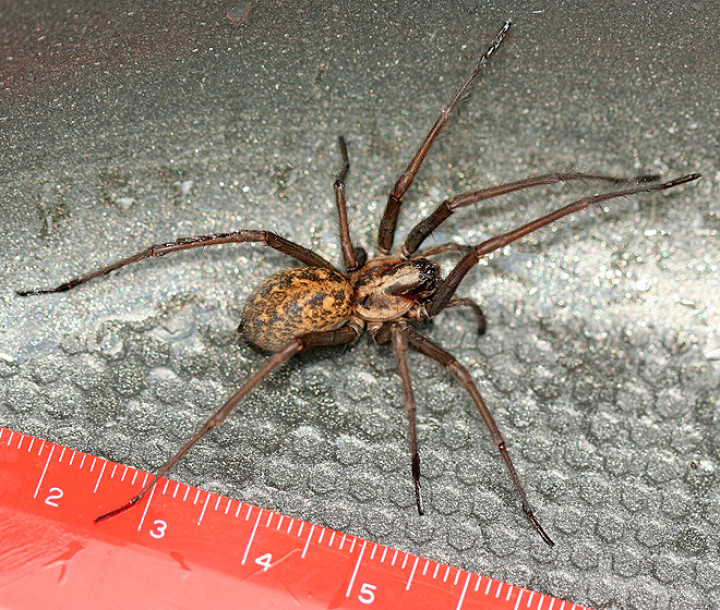 A US couple were forced to abandon their dream home after it was overrun by thousands of venomous spiders.
Brian and Susan Trost fled their $450,000 (£280,000) Missouri home in the upmarket suburban neighbourhood of Weldon Spring after it became infested with up to 6,000 brown recluse spiders.
The couple bought the home overlooking two golf holes at Whitmoor Country Club in 2007, and soon began noticing the poisonous spiders appearing around their home. In one incident, Susan Trost narrowly dodged a spider falling from the ceiling while she was in the shower.
Trost told St Louis television station KMOV-TV that the spiders began "bleeding out of the walls", and that at least two pest control companies were unable to eradicate them.
The couple, who have four children, filed a claim with their insurance company State Farm, and also brought a lawsuit against the home's previous owners for not disclosing the problem.
At a civil trial in St Charles County, University of Kansas biology professor Jamel Sanridge, who is regarded as one of the foremost experts on brown recluse spiders in the US, estimated that there were between 4,500 and 6,000 spiders in the home. He added that the estimate was made in the winter, when the spiders are least active.
The Trosts were awarded around $472,000, but the former owners declared bankruptcy and the insurance company did not give a payout.
The home, which has been vacant for the past two years, is now owned by the Federal National Mortgage Association, and a pest control company was hired to finally exterminate the spiders.
Bob Richardson, of McCarthy Pest Control, told the St Louis Post-Dispatch: "We create a very hostile environment temporarily inside the home to kill the desired target.
"You almost have to contact them with it to get the best results, because they do have collagen on the tips of their feet, and they don't absorb pesticides that you lay down."