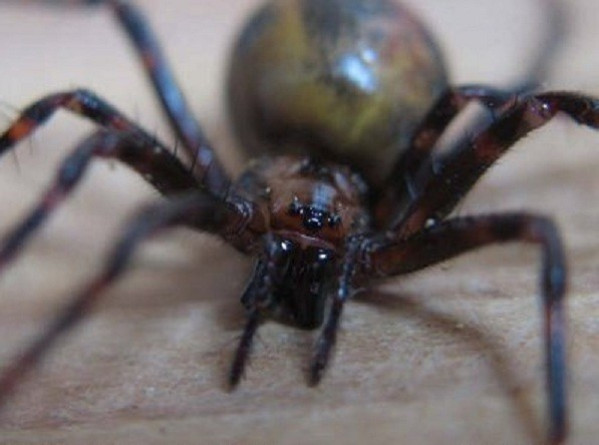 A rare species of spider found nowhere else in London has been discovered deep inside Victorian tombs in gothic Highgate cemetery.
The derelict graveyard in north London is world famous for its creepy atmosphere, created by statues of weeping angels which are overrun by ivy and other flora.
It contains the mortal remains of a wealth of notable people, including Karl Marx and the author George Eliot.
Now the Meta bourneti spider can be added to the list of famous occupants.
The reclusive arachnid was discovered by accident by a team carrying out a bat survey. They stumbled on a huge cluster of 100 of the creatures living inside an old tomb, which used to hold the remains of up to four people.
Experts were surprised by the size of the spider's body, at 3cm across - much bigger than the majority of species discovered in Britain.
But the light-averse Meta bourneti is unlikely to be found on any cemetery guide. It lives in total darkness so deep that even the dead of night is too light for it. The exact location of the tomb is being kept under wraps while more tests are carried out.
A community outreach worker at the London Wildlife Trust said efforts are being made to restore the atmosphere of the sealed vault in which the spiders live to how it was before it was opened last month. The species needs constant temperatures and high humidity.
Tony Canning, London Wildlife Trust Community outreach officer for Camden, led the mission that found the spider. A zoological expert, he recognised the rarely seen spider.
"The discovery of this important spider population in the heart of London shows just how valuable cemeteries such as Highgate can be in providing refuges for wildlife," he said.
Meta bourneti is a carnivore which feeds on small insects and woodlice, not the human remains with which it lives. Though common in parts of the world including Asia and Europe, it has never been found in London.