Unicef has warned that up to 60,000 North Korean children are at risk of starvation and even death as international sanctions delay desperately-needed aid.
The organisation also called for $16.5m (£11.7m) in donations which it says is needed to provide food, health and water to North Koreans.
North Korea's repeated nuclear and ballistic missile tests have prompted additional sanctions in recent months. The US recently announced fresh sanctions on nine entities, 16 people and six North Korean ships it accused of aiding the country's weapons programmes, Reuters reported.
Although humanitarian supplies or operations are exempt from sanctions, they do slow down their delivery, according to Unicef deputy executive director Omar Abdi.
At a briefing in Geneva on 30 January, he explained: "What happens is that of course the banks, the companies that provide goods or ship goods are very careful. They don't want to take any risk of later on being associated [with] breaking the sanctions."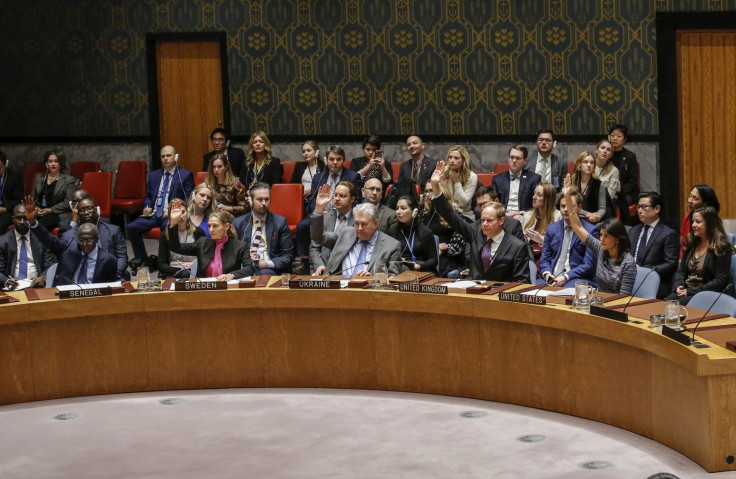 This means that getting supplies, and especially money, into the country, is more difficult according to Abdi. Meanwhile, with tightened sanctions on fuel making it more scarce and expensive, and prices rising by as much as 160%. As such, the means to deliver aid becomes harder to secure.
Manuel Fontaine, director of Unicef's emergency programmes worldwide, said this year the organisation expects 60,000 children to become so severely malnourished that they could die.
Unicef estimates that a total of 200,000 North Korean children suffer from malnutrition, of which severe acute malnutrition is the most dangerous kind.
Last year, it managed to feed 39,000 of the estimated 60,000 children suffering from severe acute malnutrition.
According to data from the UN's Financial Tracking Service, North Korea received $39.4m (£27.9m) in external funding in 2017. This was just 31.2% of the $113.5m (£80.4m) target set in the UN DPR Korea Needs and Priorities 2017 plan.
North Korea has regularly faced food shortages of varying severity. From 1994 to 1998, it is estimated that a nationwide famine killed between 240,000 and 3.5 million people. Exact figures are hard to come by due to the secretive nature of the regime.