Alex Marshall was working in the kitchen of Woburn House when the bomb on top of the number 30 double decker bus detonated at Tavistock Square, killing 14 people including the bomber.
He tells IBTimes UK about how he gave first aid to some of those affected by the blast, as well as providing doctors with basic supplies and make-shift equipment from the restaurant where he worked.
"It was just like any other day. A bit before that, I thought because of Bush and Blair and the Iraq War, something was going to happen, but I just assumed it was going to be somewhere else, it would just make getting home a pain in the arse but it won't be anywhere near me.
"I thought something would come, but I didn't expect to be involved and it happen outside work.
"On the actual morning, we were just working away. We had the radio on but not really listening to it in the kitchen because it was too noisy. Then one of the guys comes down and said 'you may as well stop prepping, electricity has gone in the Tube system and no one can get in'.
"I just laughed and said 'it doesn't bother me, I ride a bicycle and I'm going home whatever'. We then realised actually, there is no one in [the restaurant], so we'll stop work for a bit because we really are wasting our time.
"We went outside in the stairwell, just having a little chat and then a mighty explosion. The noise it made me think it was a gas explosion but much louder.
"The blast went across my head. I walked up three or four steps and peered over the top. That's when I knew what it was. I looked at the BMA [British Medical Association] and saw there was just blood and body parts across the wall.
"Between the explosion and me going up the steps, there was one second where it just seemed like pure silence, I couldn't hear anything. Then all the debris started landing and there were these screams and shouts.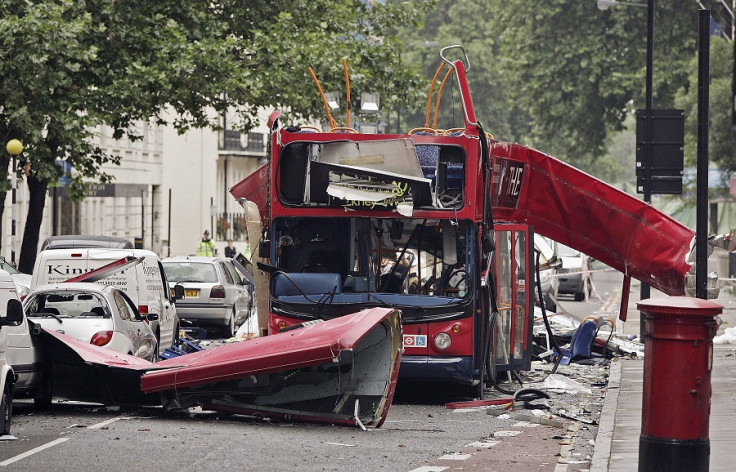 "I went up and thought I can do first aid so might be able to help. I went into work, saw there was no one injured in the building and knew there was nothing outside so I went back with all the surgical gloves and all my tea towels and the first aid kits we had.
"There was a lot of doctors there so I went round each group who were by the patients, dropping off surgical gloves and tea towels so at least they had something to work with
"I remember each group I went to they just dived at the gloves because they had nothing.
"The first person I saw had no legs and I thought 'I can't help that person'. I looked at him and thought it just looked like two Parma hams, red raw with two bones sticking out.
"I went to the next person I realise there's just big pool of blood and again thought 'I can't help you either' and had to step over him to found someone I could. I was just a basic first aider.
"I was just trying to look after this one person and some doctor came around and he said he thinks there's another bomb on the bus and we had to move these people. I said 'I can get tables, I can get tables', went back into work and we pulled a load out.
"I was helping people with my basic skills then we moved people into the courtyard of the BMA. I had no idea on times for anything, time just went.
"I was with this one girl and I remember it being cold and I was trying to keep her as warm as I could using a chef's apron and trying to put it round her head.
"I stayed with her until the doctors came and put her into the back of the ambulance and I just walked out the back of the BMA in my chef whites and ending up getting home.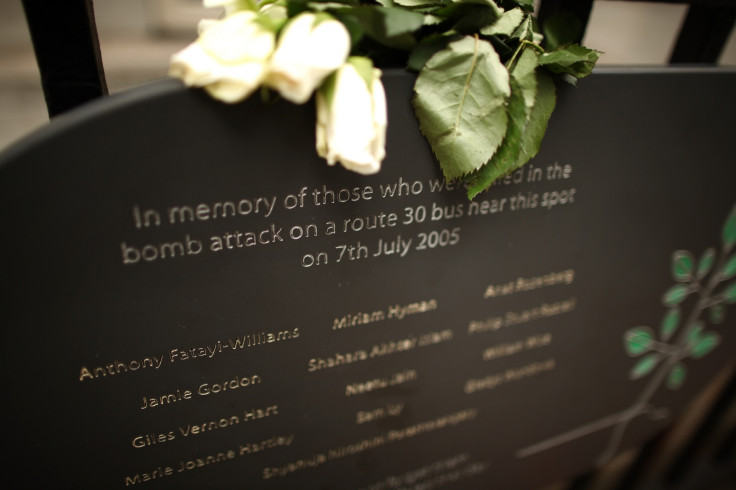 "Afterwards, I couldn't sleep for a year probably. The following day I got on a bus as I felt I just had to. I got on a bus and sat on the back and went to Greenwich, contemplating how and why.
"Each year you grow to live with, for want of a better word. It's never going to go away, you just learn to cope better and better, bit by bit.
"I still work at Tavistock Square as I didn't want to leave and feel like a victim. Two days ago I was inside the BMA and for the first time I went inside the courtyards where they took the bodies and that feeling I didn't know was still there – even though I go past it every day – came back.
"I think one of the ways I've been lucky is because I do first aid, I knew I could be useful and helpful. I think if I didn't help knowing I had those skills that would have hurt more.
"One thing that has really wound me up is that you have the survivors and the emergency services then there's the little bit in between where general public were helping but they're not classed as either.
"There is support and help, but it's odd you're in between both camps if you like. I wouldn't say we deserve more credit, I'm just angry what came out [at the inquest] wasn't right, such as where the tables come from and who was helping."