It is a date all Londoners know: 7/7. A decade ago, in July 2005, four Islamist suicide bombers blew themselves up on the capital's transport network – three Tube trains and one bus – killing 52 people and injuring more than 700.
As a shocked but stoic London cleared the debris, attention turned to the response of the emergency services. Could they have reacted quicker? Were they as efficient as possible? What lessons could the capital learn for the next atrocity?
There were inquests and reports by City Hall, the coroner, parliament and Whitehall. All agreed the response of individual emergency service staff was unimpeachable. They did everything possible to save lives that day, often at risk to their own safety. London is indebted to them and they could have done nothing more than they did.
But there were systemic issues. Most centred around communications between the city's different agencies, from the London Ambulance Service (LAS) to Transport for London (TfL). For example, TfL's Network Control Centre, which monitors the Tube system, passed information "by word of mouth and recorded it on a handwritten log" during the aftermath of the attacks.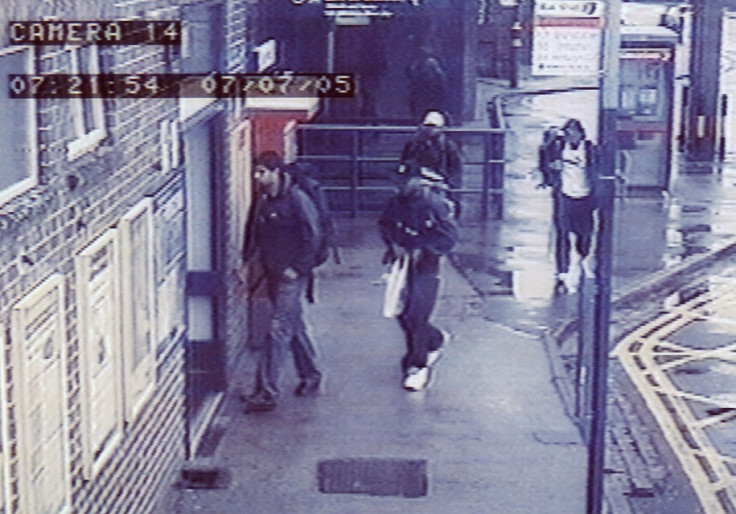 "Throughout this period there were competing demands on the Network Control Centre," Lady Justice Hallett, the coroner for 7/7, wrote in her report after taking evidence from those involved in the response to the bombings, victims and their families.
"It sought to answer the two questions of what had happened and where, as well as seeking to ensure that the many thousands of passengers aboard numerous trains were safe and accounted for. To meet these competing demands the Network Control Centre needed to receive, assimilate and disseminate information effectively.
"However in July 2005, operators in the centre passed information by word of mouth and recorded it on a handwritten log. This meant that operators were distracted from answering calls and, therefore, were not kept updated with relevant information. The information they did receive was not communicated to others in a timely and effective fashion."
In another example, this time involving the LAS, one radio operator was working across two congested channels. They handled communications for all four bombings. And the individual had to log every piece of incoming communication.
"The evidence indicates that these problems adversely affected certain aspects of the LAS's response to the bombings," Lady Justice Hallett found.
"Not only were communications between the scenes and Gold Control [the highest level of the emergency service command structure] hindered but it was also accepted by the LAS that there were some delays in the deployment of ambulances and equipment."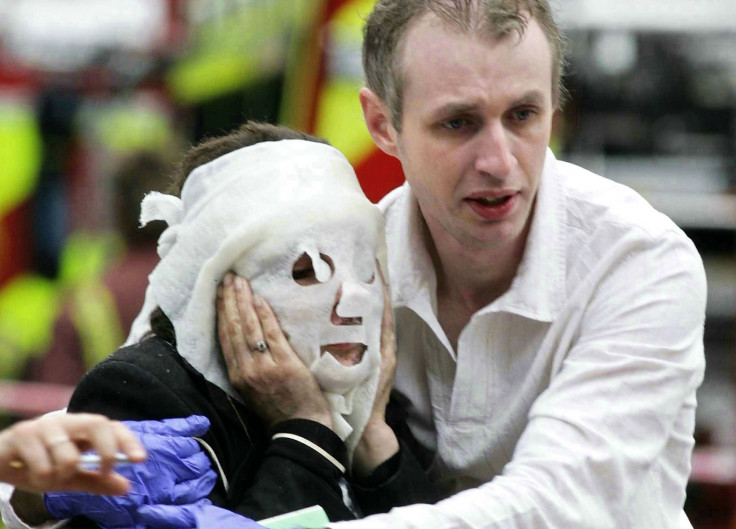 London's emergency services have evolved. They took their experience of 7/7 – the worst terror attack on mainland British soil – and updated their operations. More staff across all the services are trained to a higher level of first aid. Medical equipment, from defibrillators to tourniquets, is more widely available across the city and carried in more emergency vehicles.
Nationally, partly as a consequence of 7/7, the government rolled out the Joint Emergency Services Interoperability Programme in 2012. According to its website, it is "aimed to improve the ways in which police, fire and ambulance services work together at major and complex incidents".
In London, joined-up training takes place more intensively and frequently than ever before. Just ahead of the 10-year anniversary on 7/7, Operation Strong Tower took place on the city's streets.
Fourteen different agencies and 2,000 people took part in the drill. Balaclava-wearing actors marched through the streets with AK47s, setting off "bombs" and "killing" other actors as the emergency services practised their response.
"We had good plans, brave staff and excellent coordination before the exercise," Deputy Assistant Commissioner Maxine de Brunner of the Metropolitan Police, who was the exercise director, said.
"Now those plans have been tested and we will learn from that. Londoners should be reassured that if the very worst happens we are prepared to be the very best that we can.
"Through testing and exercising, constantly challenging our assumptions, refining our tactics and learning from our own experiences and those from others around the world we can all have confidence in our ability to respond."
Heavy investment has gone into communications since 7/7, from better equipment and technology to more staff. Logs are now recorded digitally, not written on paper.
Both the British Transport Police and LAS were quick to develop a communications and control network that can handle multiple major incidents all at once so they are not again overwhelmed.
There had been some confusion about where exactly in the tunnels the Tube trains were. The London Fire Brigade struggled to work out where best to deploy themselves to enter the tunnels and most quickly reach the incident between Euston Square and King's Cross.
TfL now has a unique reference code for every tunnel and station and a single rendezvous point for emergency services each location. When an incident is reported, TfL is able to give precise locations and the response by the fire or ambulance services is efficiently and accurately coordinated.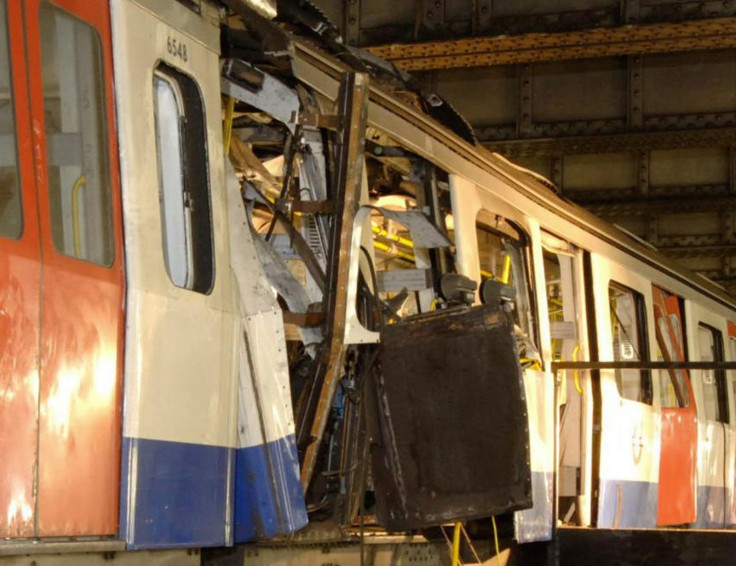 What is more, TfL has installed a communications system that allows emergency service radios to work everywhere on the Tube network – enabling vital contact with control centres above ground – which was not possible before. There are now no dead signal spots.
And there are medical kits in more places across the network – 170 locations in all. Though not, as was hoped, on the Tube trains themselves because of vandalism and space concerns. Underneath seats is essential equipment for the running of the train.
There is also a "talkback" function installed on Tube trains. The driver is now able to communicate from his seat with passengers further down the train using a PA system when the emergency alarm is activated.
All the TfL control centres, including for communications and power, are now located in the same place. So if the power needs to be turned off of a section of track, it is far easier to communicate and coordinate this so emergency service workers can walk safely down tunnels. And this TfL control hub is located in the same place as the British Transport Police's national control centre.
All Tube staff now have a personal radio, as do all London's firefighters. And the LAS has 20 ambulances automatically on standby to go straight to the scene of a major incident, without waiting to be called.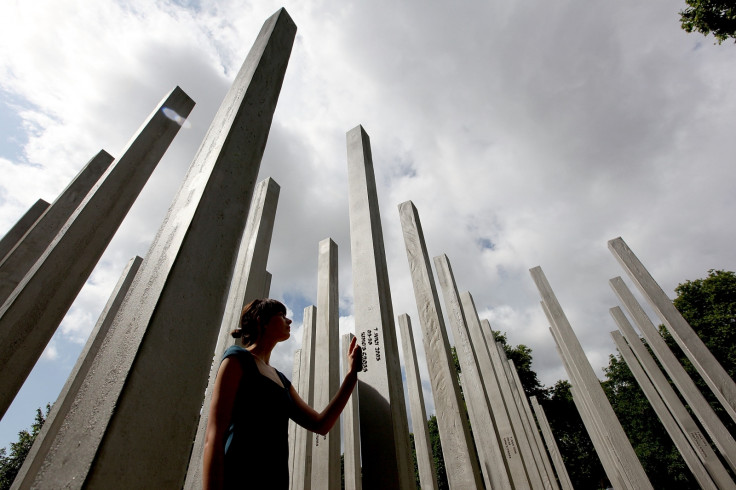 London Fire Commissioner Ron Dobson, who was the Brigade's Gold Commander on 7/7 said, he will be reflecting on the 52 lost lives at the time of the anniversary, one of whom was Lee Baisden, a finance officer in the brigade.
"I also want to take the time to reflect on how as an organisation we have changed in 10 years," Dobson said.
"The brigade prides itself on its resilience and its ability to adapt. We reviewed our response and procedures on the day and over time made changes to our equipment, training and policies.
"As a result, I feel proud to say that the brigade is more equipped and prepared than ever to deal with a major incident in the capital. The improvements we have made are a testament to all of our staff who worked on that day and cements our reputation as the best fire and rescue service in the world."
By working closer than ever before, by investing in staff training and better equipment, by learning the lessons of 7/7 – London's vital emergency services are more ready than ever to answer the city's call of duty. In an age of terrorism and the rise of the Islamic State, that is comforting.