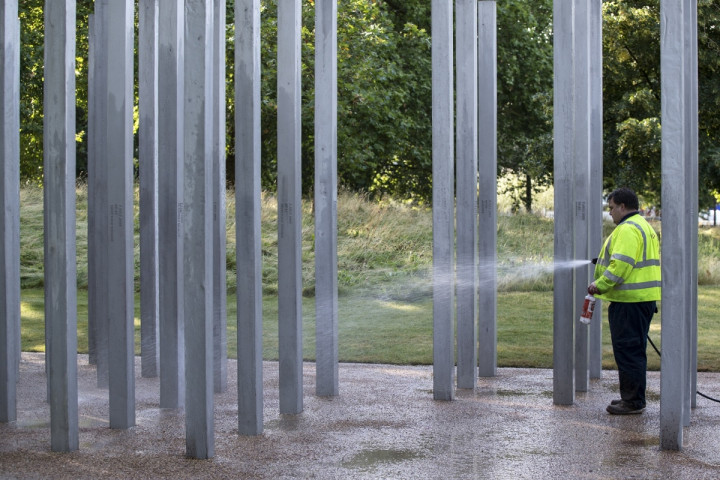 The 7/7 Hyde Park memorial has been defaced with anti-Tony Blair scrawlings ahead of the ninth anniversary of the London bombings.
The overnight attack left steel pillars daubed with messages such as "7/7 was an inside job", "thousands died, Blair lied" and "four innocent Muslims" in black and red paint.
Hundreds of mourners are expected to gather at the spot today to mark the ninth anniversary of the atrocity, which killed 52 people and injured more than 700 when suicide bombers detonated four explosives - three on the London Underground and one on a bus - on 7 July 2005.
The permanent memorial, which is in the south-east corner of Hyde Park, comprises 52 stainless steel pillars and was opened by the Prince of Wales and the Duchess of Cornwall on the fourth anniversary of the terrorist attack in 2009.
The paint has now been removed by park staff and no arrests have yet been made.
A Metropolitan Police Service statement said: "Police have launched an investigation after graffiti was written on the 7/7 memorial in Hyde Park.
"Officers were called by a member of the public shortly before 3.30am this morning (7 July) and informed of the graffiti, which is being treated as criminal damage.
"The graffiti consisted of several short sentences written in red and black paint and has now been cleaned off the memorial.
"Enquiries continue led by officers from Westminster - there have been no arrests at this time."
Anybody with information that could assist the investigation is urged to call 101.