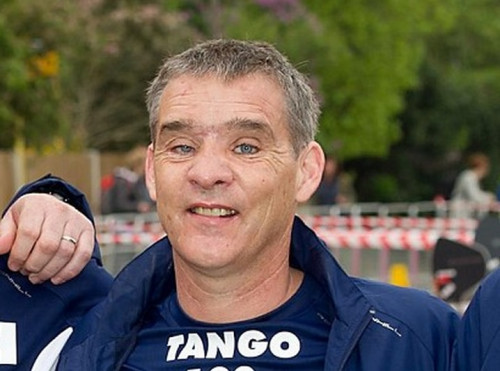 The policeman blinded by gunman Raoul Moat had an affair with a survivor of the 7/7 terror attacks, it has emerged at an inquest.
David Rathband and Lisa French saw each other while he was married to Katherine in the months up to his death by hanging in 2012.
The coroner at the inquest into Rathband's death heard that he met French on Twitter and began exchanging messages in late 2011. That led to romance between the pair, the inquest heard.
The Rathbands were still together but their relationship was under strain because of his struggle to pick up the pieces after Moat shot and blinded him in July 2010.
The affair with French ended the Rathband's marriage, Katherine told the coroner.
She said: "By this point it was my opinion our marriage was over due to David's level of deceit.
"This was the one and only occasion I felt me and the kids had had enough."
After their breakup, Rathband called his estranged wife up to 100 times a day, she said.
French claimed that he had made an earlier attempt to kill himself.
"Nobody could have known," Katherine said. "But I did not feel that David was in imminent danger of taking his life for a moment."
The court heard that Rathband had been let down by services which could have helped him in the aftermath of the shooting. Moat blasted Rathband twice as he sat in a patrol car. The injuries left him scarred and blinded.
Speaking outside Moot Hall in Newcastle after proceedings, his father, Keith, said: "The evidence that the coroner has been given identifies that David was let down by the people that could have prevented his death.
"The findings of the coroner may be a foregone conclusion to many. Our hope is he finds David's death was preventable in the circumstances."
Moat killed himself after a tense standoff with police at the end of his rampage, in which he killed his ex-girlfriend's lover, wounded her and severely injured Rathband.
The inquest continues.