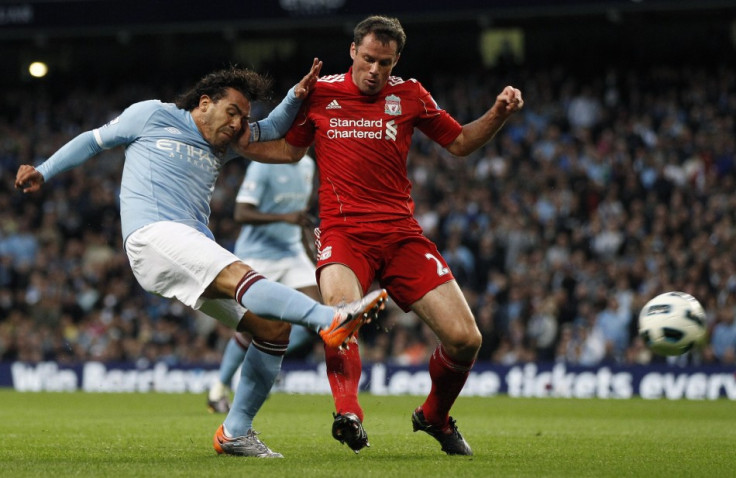 A round up of the pick of the European football transfer rumours for 7 June 2011. Any transfer gossip surrounding Chelsea, Arsenal, Manchester City, Manchester United, Liverpool, Bayern Munich, AC Milan, Inter Milan, Juventus, Roma, Barcelona and Real Madrid will be covered here.
Funny how it works, isn't it? None of the papers told us that Mark Hughes was going to slink off at the end of last season but now they all want to convince us that they know exactly where he's going next. Today, he is heading to Aston Villa. Just remember, tomorrow is another day entirely.
Over in North London and Arsenal manager Arsene Wenger has cancelled his summer holiday to "mastermind" an overhaul of his squad.
Nasri (£10m) and Arshavin (£15m) are both headed for the door marked 'exit' at the Emirates. In addition, Barcelona manager Pep Guardiola is still interested in Cesc Fabregas. He is "anxious" to strengthen his outfit by adding another soft-shoe peddling midfielder to a squad that has an obvious dearth of creativity, he's prepared a bid of £40m for young Cesc.
Expect Wenger to splurge the £70m raised in the fire sale on four waif-like French midfielders, a dodgy centre half and David Seaman.
Not content with signing one youngster from the north-east who "looked good for half a season but then didn't really play that well for the rest of it, eh?" Scottish minstrel Kenny Dalglish will splurge £20m on Sunderland's Jordan Henderson and secure his signature before he heads off to the European Under-21 Championship.
Dalglish will also snap up Blackburns' England Under-21 Phil Jones for a miserly £16m. He'll have competition from Chelsea, Arsenal and the Manchester clubs who also have more money than sense. In addition, Kenny will sign Roma's Brazilian keeper Doni for £1m.
Once the Henderson deal is sorted, Sunderland will have £20m kicking around. They'll add that to the £18m they received for Darren Bent and spend the money on Darron Gibson, Wes Brown and Danny Welbeck, The Guardian reports. They have all played for Manchester United so they must be good, right?
Over at Old Trafford, Jose Mourinho has called lots of times and left a very polite voicemail message enquiring after pint-sized striker Javier Hernandez. United will refuse all overtures by upping Hernandez's wages to £75,000 a week and promising to stop calling him the 'new Michael Owen'.
In addition, Ferguson is in need of another hirsutely challenged No.10 for when Wayne Rooney's new mop-top grows in. But he is likely to see overtures towards Wesley Sneijder scuppered when Guus Hiddink returns to Chelsea for a second spell as manager, bringing the Inter Milan schemer in for £30m.
Instead, United will move for Ashley Young after the England International 'revealed' that he'd like to play in the Champions League, completely ruling out the possibility of moving to any one of the other 584 clubs that UEFA will allow to enter next season's bloated competition.
In today's most unlikely story, American superstar soccer player Clint Dempsey will sign for AC Milan. He wants to play Champions League football, see. "Right now I'm thinking about Europe and playing in the Champions League. That's a goal," he told the Sun. "Everyone wants to play at the highest level." Not going to happen, Clint.
Miroslav Klose can't agree a new contract with Bayern Munich and is ready to set off wherever the wind takes him. Munich will replace him by signing Nicklas Bendtner from Arsenal in a deal that doesn't really suit anyone -- apart from Arsenal, obviously.
Back in Spain and Real Madrid or Barcelona is the likeliest destination for Manchester City striker Carlos Tevez. However, he will cost £100m and £250,000-a-week in wages. According to the Mirror, Tevez is "tied to Manchester City with a £100m pair of golden handcuffs", which goes to show that both clubs haven't heard of the internet.
Real Madrid's Xabi Alonso has hinted that he would consider a move back to Liverpool. "At the moment I don't know what is going to happen, but it could be a possibility. Never say never," the Spanish midfield said.
One player not joining Madrid however, is Benfica defender Fabio Coentrao. The Spanish giants have been told the defender will cost them £25m.